For some people, Thanksgiving dinner wouldn't be complete without pumpkin pie or green bean casserole. But, for Alan Jackson, cornbread dressing is something he can't live without during the holiday and he told everyone about it in a hidden message built into the lyrics of one of his songs.
"My favorite Thanksgiving dish would be the homemade dressing –the cornbread based—that we always have with turkey. That recipe is kind of a combination of my mama's, and Denise (his wife) has taken it and perfected it over the years so that me and my children really enjoy it," Jackson said in 2010.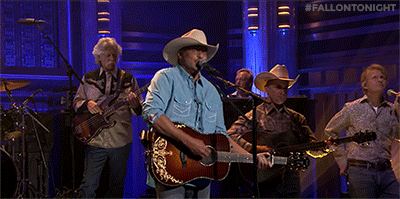 The admission shouldn't come as a surprise to fans of Alan Jackson. A lyrical clue to Jackson's favorite food is hidden in his 2000 hit "Where I Come From," when he hints to listeners that he was raised on "cornbread and chicken" two common ingredients in traditional cornbread dressing.
Listen for Alan Jackson's cornbread reference in this live performance of his hit song "Where I Come From" below.