Christmas, Redneck Style
"You might be a redneck if..."
Country fans are more than familiar with comedian Jeff Foxworthy's signature line. It has served as the inspiration for some of his most memorable bits, and also inspired a country-themed Christmas tune.
That tune is called "Redneck 12 Days of Christmas," which Foxworthy released in 1996.
The song serves as a parody of the popular Christmas song "The Twelve Days of Christmas." Foxworthy, who co-wrote his parody with Tim Wilson, changed up the words so that the song screamed "redneck."
A Christmas Classic Gets Major Redneck Makeover
For example, instead of "five golden rings" like the original version, Foxworthy sings of "five flannel shirts" on the fifth day of Christmas.
That's just one of the many hysterical redneck gifts that Foxworthy mentions, including six cans of spam and two huntin' dogs.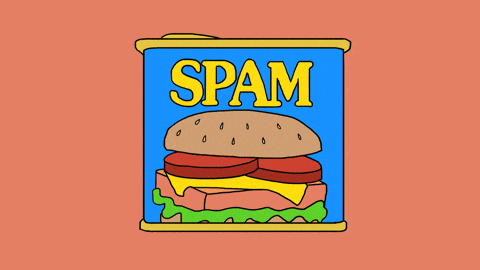 The song is funny enough to listen to on its own, but the music video adds a whole new level of comedy.
Directed by Michael McNamara, the video opens with Foxworthy enjoying some time with his redneck family. Suddenly, a knock on the door interrupts their peaceful state of redneck tranquility.
You'll Be Laughing All The Way
Foxworthy gets up to answer the door, where he is greeted by a tiny elf who looks exactly like him. He invites the little guy inside and tells him all about the redneck presents that he bought for his family.
The elf is instantly drawn to the Christmas tree in the living room, which is overflowing with all of the redneck gifts Foxworthy bought for his loved ones.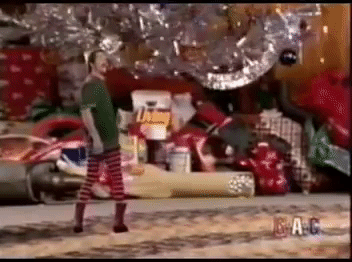 The video also shows Foxworthy doing a mini comedy show for his redneck family.
Standing on a small stage with a tinsel backdrop, Foxworthy tells a series of Christmas-themed jokes that go along with his usual "You might be a redneck if…" theme, such as, "you can burp the entire chorus to jingle bells."
The Ending Is Hilarious & Heartwarming
By the end of the video, Foxworthy and his family succeed in breaking his mama out of jail, and everyone is reunited for Christmas. The entire group gathers together to sing the final line, which makes the elf get a little choked up and teary-eyed.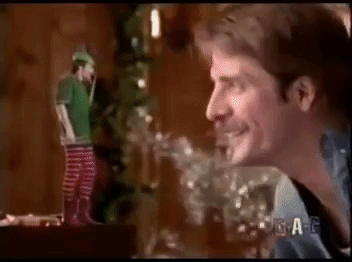 Foxworthy closes the song with a wish for all of the viewers to have a happy holiday season. But you might not even be able to hear him over the sound of your howlin' laughter. The song is just that funny!
We've heard the "Redneck 12 Days of Christmas" many times before, but it never fails to make us laugh! We're sure it's the same case for you, so good ahead and get a good chuckle out of its official music video below.