As the weeks have progressed, Lauren Alaina has continued to improve on Dancing with the Stars. The seventh week just wrapped up, and Alaina is currently poised at the top of the leaderboard thanks to two high-scoring routines.
Week seven's episode took place just days before Halloween, so all of the routines performed that night were Halloween-themed. Even the team dances were themed, and Alaina performed as a member of "Team Trick."
The group earned a score of 27 for their dance.
Alaina also earned a score of 27 for her individual routine. The dance she performed was an Argentine Tango, and it was set to the song "Whatever Lola Wants."
The country singer wowed the judges and viewers with her sharp, precise footwork and her newfound sense of confidence.
Those who watched Alaina earlier in the season will recall that she felt uncomfortable performing more "sensual" dances. But that unease was nowhere to be seen in her red-hot Argentine tango.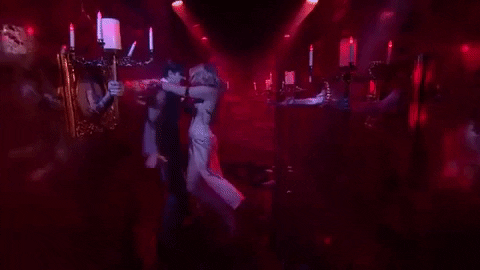 Her dance was made all the more impressive because she was performing it while injured! During an interview with show host Erin Andrews, Alaina shared she has been dancing with an injury since the start of the season.
Alaina revealed her injury after she had finished her dance, telling Andrews she currently has "four hurt ribs." She said she knows that she fractured one rib during the first week of the show, but hasn't had the others looked at yet.
"I fractured the one on the left the first week of the show and I haven't had these X-rayed, but they don't feel great," she said.
If she never mentioned her injury, it's likely that no one would have known. Earlier in the episode, judge Carrie Ann Inaba praised Alaina for keeping her core strong throughout her Argentine tango.
"When she said my core looked strong I looked straight at Gleb because all I have been trying to do is pretend my ribs aren't broken this whole competition," Lauren told Andrews.
She clearly did a good job at dancing through the pain, because her dance helped her tie for the top score of the night! You can watch her Halloween-themed Argentine tango below.
We'll be praying that Alaina gets to feeling better soon, and hope she takes care of herself moving forward in the competition!