Glen Says "Farewell" Through Music
Released on June 9, 2017 the album Adiós allowed Glen Campbell to bid farewell to his fans. The album contains songs that Glen had recorded but never got around to releasing before he passed away.
Available NOW! Some early fan favorites include "Funny How Time Slips Away" ft. @WillieNelson and @realjimmywebb's "It Won't Bring Her Back" pic.twitter.com/VE0K2AXhUh

— Glen Campbell (@GlenCampbell) June 9, 2017
Since Glen was unable to say goodbye to his fans himself, his family helped him do so. First, through Adiós, and second, through a new music video for the album's title track.
Award-winning director Peter Zavadil led the charge on the music video for "Adiós," which honors Glen as a singer and musician. Other than being a country singer, Glen was well-known as a guitarist, and is considered as one of the greatest guitar players to ever grace country music.
#WednesdayWisdom from @tompetty's 2011 interview with @RollingStone pic.twitter.com/u3d7b3TG0F

— Glen Campbell (@GlenCampbell) October 4, 2017
A Family Affair
Because of that, Glen's family felt it was appropriate to make one of his famous guitars the main star of "Adiós'" music video. The video shows various people carrying Glen's guitar across the country, starting in Nashville.
Each person walks a certain distance and then passes the guitar off to someone else, who then delivers it to the next recipient.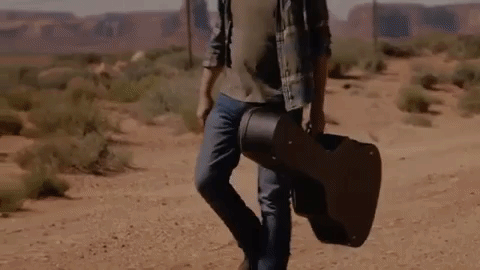 This pattern continues until the guitar finally reaches the shores of California. At the end, the guitar is tossed into the ocean and set on fire. This conclusion to the guitar's journey is meant to represent the actions often associated with Viking burials.
The people who appear in the clip aren't all actors. Some of Glen's family members took part in leading his guitar to California, including his daughter Ashley. She is the first person we see with the guitar in the video, and is responsible for starting its journey.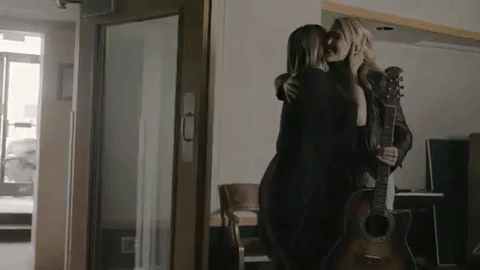 Everything Circles Back
Things come back to family at the end, as Glen's grandson Jeremy Olson is the final person seen with the guitar. He is the one who gets to send it off to sea, completing his grandfather's farewell message.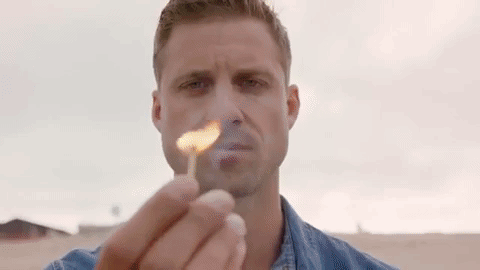 In addition to the clips showing the guitar's travels, the music video for "Adiós" also features archive footage and photographs. Clips from Glen's "Rhinestone Cowboy" music video show him walking down the road, almost as if he was walking along with those who were carrying his guitar.
Overall, Ashley hopes that the music video for "Adiós" is something that her father's fans will appreciate. "My father's music has touched so many people's lives so I hope that this video will resonate with a lot of people," she said.
Now its time for you to check out the heart-tugging video for "Adiós" below. We think it's a fitting way for Glen to say his final goodbye.