One Of Reba's Most Emotional Songs
Reba McEntire has recorded her fair share of sad songs over the years, perhaps none more so than "The Greatest Man I Never Knew." Written by Richard Leigh and Layng Martine, Jr., the song was partially inspired by Leigh's relationship with his father.
The song is told from the perspective of a now-grown child, who reflects on her relationship with her father. Although her father cared about her, he was so overworked that he never let it show.
Because of this, the narrator grew up to view him as the greatest man she never got the chance to know.
At the end of the song, the narrator reveals that her father passed away the year before. She realizes that he never told her he loved her, prompting the heartbreaking final line, "Guess he thought I knew."
While McEntire's relationship with her own father was full of love, unknowing fans would have thought otherwise from her delivery of "The Greatest Man I Never Knew." Her ability to portray the song's hidden heartache resulted in it becoming one of the biggest hits of her career.
LeAnn Gives It A Try
In November 2006, some of country music's biggest stars turned out to honor McEntire at a concert in her honor. The two-hour concert was filmed and broadcast on CMT as part of its CMT Giants series.
One performer who stole the show that night was LeAnn Rimes. Wearing a delicate lace dress, Rimes took to the stage to recognize McEntire with "The Greatest Man I Never Knew."
It goes without saying that Rimes' performance was breathtaking.
In addition to the raw beauty of her voice, Rimes' emotional investment in her performance made it truly remarkable. She could be seen fighting back tears at several points, but managed to keep her composure.
As a result, she delivered a performance that had everyone on their feet, including McEntire.
Everyone Was Moved
With tears in her own eyes, McEntire rushed to offer Rimes a hug at the conclusion of her performance. The two spoke briefly to one another before Rimes went to hug McEntire's mom and dad in the crowd.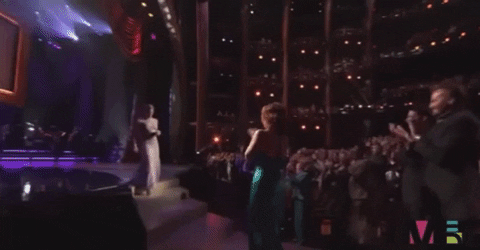 This performance wasn't the only time that Rimes has ever honored a country legend by singing their emotional song. She once honored Patsy Cline with a stirring rendition of "Crazy."
If you love country music, you can't go on with your day without listening to Rimes' sing that one as well. You can find a video of her performance below.