We're not sure how this all started, and we're not sure why – but we sure are glad it did.
Police officers from all over the country have been challenging each other to participate in a Lip Sync Battle of sorts online. As time goes on, each video gets a little more creative than the last.
For example, the first one we saw, a police officer was sitting in his car lip syncing along to a song. Fast forward to today, Police Departments are teaming up for extremely elaborate dances. Just take a look at Grapevine Police Department's video, where they parodied the movies Flashdance, Footloose, and Dirty Dancing.
Officer Zack Brooks challenged his buddy Anthony Heard Sr., of the Elbert Country Sheriff office, and he did not disappoint! Lip syncing to the Luke Bryan hit "Country Girl (Shake It For Me)," the video showed the officer dancing energetically to the 2011 hit.
He began the song with his back to the camera and holding a disco pose, then turned around and the magic began. Busting out epic dance moves, and even a little air guitar, Heard really got in to it and gave Luke Bryan a run for his booty-shaking money!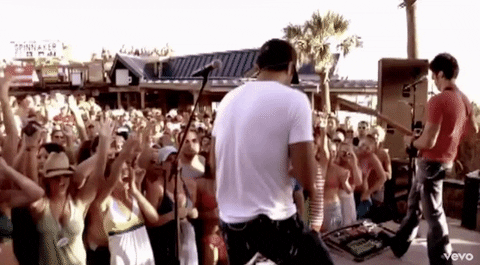 Once you watch the video below, you'll see why it has over eight million views on Facebook already!