The Voice season premiere was jam-packed full of jaw-dropping Blind Auditions, a sure sign that the show's 16th season might be the best yet. One of the most talked about auditions came from Texas native Maelyn Jarmon, a talented singer who is partially deaf.
In Jarmon's pre-audition package she explained that she is deaf in one ear after having suffered an ear infection that didn't heal when she was a child. As a result, the 25-year old had to learn a new way to sing. And sing she did! With a voice that Kelly Clarkson described as "a God-given gift that connects to people," Jarmon delivered a flawless rendition of Sting's 1993 hit "Fields of Gold."
The performance earned the singer the first four-chair turn of the season and a standing ovation from the judges and the audience, instantly launching her into front runner status.
Following her performance, the judges praised Jarmon with all four agreeing that the singer is a force to be reckoned with.
"You just have such precision and power in your voice. It cuts through everything." Coach Blake Shelton continued with a rarely heard compliment that drew emotion from Jarmon. "It literally moved me to hear you sing."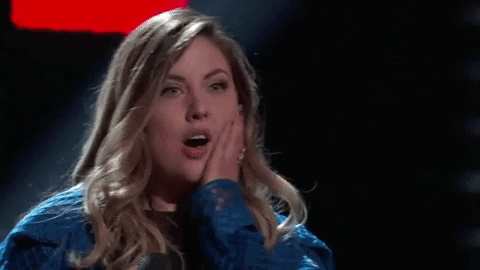 New coach John Legend agreed, saying, "What you did, it showed your skill. It showed your mastery of your instrument. But, it also showed that you have magic too." The kind words from Legend helped secure Maelyn's spot as the first member of Team John. It was a huge win for John Legend during the first episode of the Blind Auditions. We're excited to see this dynamic duo for weeks to come as The Voice season 16 continues.
Watch Maelyn Jarmon's full stunning Blind Audition in the video below.