Remember Idol's "Crazy Chicken Girl?"
Singing competition shows are all about giving hopeful artists their second chances. If you watch series like American Idol and The Voice, you see a familiar face pop up from time to time. That's because a fair number of contestants who appear on these shows have auditioned for them before.
In some cases, these contestants even experienced success on the opposing show. Take Season 11 winner of The Voice Sundance Head as an example. He was previously on American Idol in 2007, and went all the way to the semifinals before he was eliminated.
Four years after Head was on the show, another young country singer auditioned for American Idol and made more of an impression with her hysterical antics than her voice. Known as the "Crazy Chicken Girl," the then-teenage Courtney Penry displayed her uncanny ability to sound like a chicken during her audition.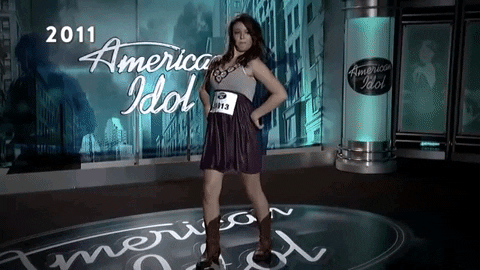 She was also known for being in love with the show's host Ryan Seacrest.
Although Penry earned a golden ticket to Hollywood, she was eliminated early on in her season. Realizing that she needed time to grow, she spent the next eight years refining her talent and playing gigs every chance she could.
Finally, the "Crazy Chicken Girl" felt it was time to return to Idol, and she auditioned for the second season of its reboot in 2019, featuring judges Luke Bryan, Katy Perry, and Lionel Richie.
Older Now – But Still Just As Spunky
Age 25 at the time of her second audition, Penry was more mature than she was when she first competed on Idol all those years ago. No chicken imitations could be found in her audition this time!
But one thing hadn't changed…her love for Seacrest. The two reunited prior to her audition, when a giddy Penry revealed she was engaged to the love of her life. She made sure to introduce her fiancé to Seacrest before she left to perform in front of the judges.
When the judges asked the Texas-based country girl what she would be singing for them, she shared that she would be performing Chris Stapleton's "Parachute." She tackled the song with serious spunk, even singing the opening instrumental part.
Stomping her feet and dancing around as she sang, Penry not only impressed the judges with her powerful voice, but her commanding stage presence.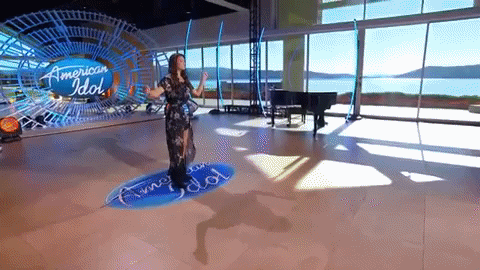 Stopped & Asked To Try Something Else
But even though the judges enjoyed Penry's performance, they stopped her. They admitted that she was great, but all agreed they'd like to hear her try something a little more subdued.
The way Perry worded it was that she wanted to hear Penry sing something a more "heartstring-pulling." Without hesitation, Penry delivered, singing a moving rendition of Little Big Town's hit song "Girl Crush."
Other contestants would surely crack under pressure if the judges asked them to try a different song mid-audition. But not Penry…if the judges had any doubts about her before, those were all erased when they heard how stunning she sounded on the more emotional "Girl Crush."
They only had to hear the bride-to-be sing just a small portion of the song before they made up their minds. All three of them agreed…she was destined for Hollywood.
A joyful Penry reunited with Seacrest and her fiancé in the audition room, who were both thrilled to hear how well her audition had gone. You can watch how the whole thing unfolded in the video below!