The Power Of Jennifer's Voice
There's no denying the fact that Jennifer Nettles has one of the most beautiful and unique voices in all of country music.
From her emotional performance in Sugarland's "Stay" to her steamy delivery of her solo track "That Girl," Nettles has proven that she has the vocal power to tackle any song.
But it was her performance of the National Anthem at the University of Tennessee vs. Virginia Tech football game, that showed everyone why she is regarded as being one of the most talented female vocalists in country music.
This Is Sure To Give You Goosebumps
From the first note, Nettles had the packed stadium hooked on her every word.
As she started to sing the opening lines, people rushed on the field behind her and unfolded a giant American flag. At the same time, fans in the stands held up red, white, and blue signs which made it look like a giant flag was flying throughout the stadium.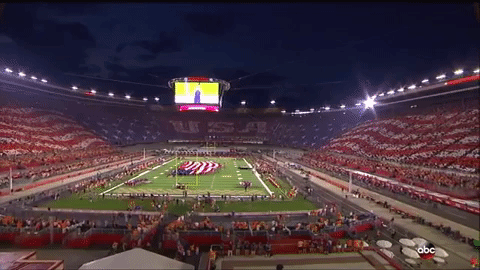 But Nettles' performance became even more breathtaking as it continued.
She let her voice soar into the sky as she sang about the "rockets red glare," while at the same time red fireworks shot out from the sides of the stadium. The crowd roared for Nettles at this moment, impressed by her performance up to that point.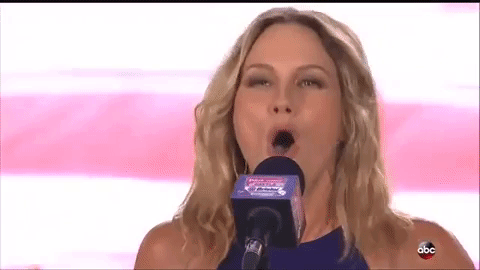 Her performance continued to become more magnificent as it continued, and she finished with a passionate and powerful conclusion.
The video of Nettles singing the National Anthem continues to circulate today, and you'll see exactly why when you watch it in the clip below. Don't be surprised if you find yourself moved to tears by her performance, because it's that stunning.