Just about every college football team hosts their own Military Appreciation football game. It usually takes place around Veterans Day and with a school like Clemson, who has a large military alumni, they weren't going to pass up an opportunity to honor them.
‪A special 21-second Miltary Appreciation Day salute for our servicemen and women & veterans… ‬‪?? #ThankYou ‬

Posted by Clemson Football on Saturday, November 18, 2017
According to Defense Video Imagery System, veterans, servicemembers, cadets and more were honored during a pre-game parade at Clemson's Memorial Stadium. The tributes continued into the halftime celebration when veterans of all branches of the military were brought on the field followed by a 21-gun salute from Clemson's Pershing Rifles and the playing of "Taps," honoring our fallen heroes.
After this tribute, country singer Lee Greenwood joined Clemson's marching band to perform his iconic song "God Bless The USA." The crowd cheered as he sang the opening note and as the cameras panned to the seats, you can see some people singing along with Greenwood.
In the second verse, he changed the lyrics to, "Where there's pride in every Tiger heart," prompting the fans to cheer for their team's mascot.
Here's how good life is in Clemson: The Tiger mascot ran out of push-ups https://t.co/JwfMdslDmR via @postandcourier pic.twitter.com/xwaTJOq830

— Aaron Brenner (@Aaron_Brenner) October 30, 2015
With every execution of each note, Greenwood made us feel more and more patriotic and thankful for the men and women who protect our country.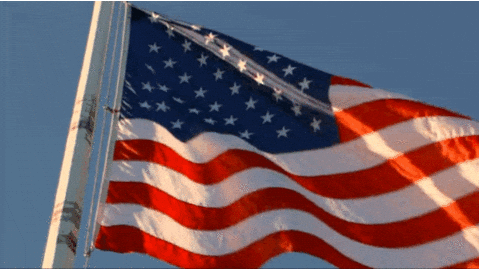 Before he walked off the field, he turned around and saluted. Watch Greenwood's performance with Clemson's marching band below.