These days, it isn't at all unusual for a country singer to have someone from the crowd come up on stage. But during a 2018 show, William Michael Morgan experienced something quite unusual when a beloved television character made an onstage appearance.
The "I Met a Girl" singer was performing at Septemberfest in Louisa, Kentucky when he was unexpectedly joined by one of television's favorite lawmen. It was none other than Barney Fife, the comical deputy from The Andy Griffith Show.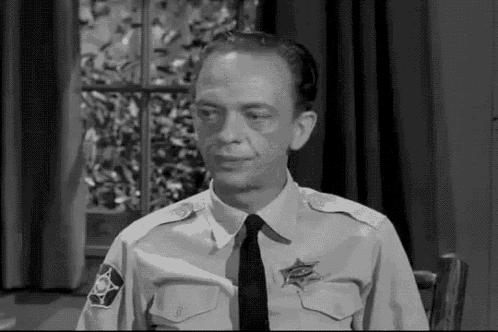 Of course, it wasn't the real Fife (played by the late Don Knotts), but the man playing him certainly put forth an epic impression.
On top of that, the man took over the microphone to perform a little song of his own. Morgan was clearly impressed by his singing skills, unable to believe the sound he heard coming out of his mouth.
"Sometimes you never know what to expect during a show!" Morgan wrote in the caption to the performance video.
Those of you who grew up watching The Andy Griffith Show know it isn't at all out of place for Fife to be singing. We got the chance to see the character sing on multiple occasions on the show, though not as well as the man who stepped up on stage with Morgan.
It was sort of a running joke on the show that Fife was a terrible singer. While everyone else in the town cringed when they heard him sing, Fife himself was completely unaware that he sounded so awful.
As you would expect, this resulted in a fair share of hysterical moments on the show. Take the below scene as an example, where Fife ruins an entire choir rehearsal because of his singing.
Clearly, the man playing Fife on stage with Morgan had a little bit more singing skill than the character he was portraying!
Do y'all remember any other scenes from The Andy Griffith Show that showcased Fife's singing? Which one of those scenes was your favorite growing up?