Michael Buble is arguably one of the greatest voices of our generation. His smooth Sinatra-like vocals have made him a favorite among listeners of every genre and cemented him in history as one of music's most beloved voices.
Over the course of his career, Buble has teamed up with numerous artists for iconic duets, including Shania Twain, Blake Shelton, Barbra Streisand, and Mariah Carey. But, there was one duet that Michael Buble was saving for a special partner. He was looking for just the right person to join him for a duet remake of the Kris Kristofferson-penned country classic "Help Me Make It Through The Night." In a recent interview, Buble revealed the moment that he heard the female voice that he had been waiting his entire career to hear.
"In my head, it was always a duet. I never heard it as a duet before, but I had always seen it as this incredible, sad, but beautiful story of two needy people who just did not have the strength to be alone anymore," Buble said. "I had been watching a movie called The Greatest Showman and I realized the actress…it wasn't her singing. So, I frantically started to comb YouTube to find out who this was, and I found Loren Allred."
Loren Allred was a contestant on Season 3 of The Voice and competed as a member of Team Adam. Unfortunately, Allred was eliminated during the first round of live performances, just one week after she sang Lady Antebellum's "Need You Now."
Five years after her elimination from The Voice, Allred found fame as the voice of the character Jenny Lind in The Greatest Showman.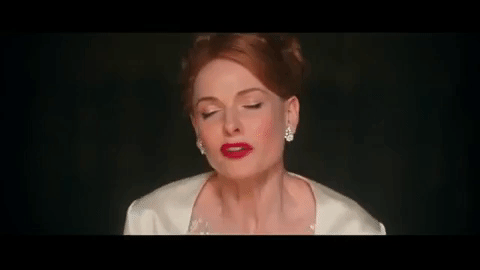 The soundtrack for the movie went platinum and topped the Billboard charts in early 2018 and left fans of the movie searching frantically to find the voice behind one of the movie's most popular songs, "Never Enough."
Allred's participation in the movie led to a collaboration that most artists only dream about….a duet with Michael Buble. We think you'll agree that Loren Allred and Michael Buble are a vocal match made in heaven. Hear Buble talk about the duet and see behind-the-scenes footage below. Scroll down to hear their full performance of "Help Me Make It Through The Night."