Thomas & Maren Bring Combined Star Power To Duet
Both Thomas Rhett and Maren Morris have been tearing up the country music scene in recent years.
Thomas has scored one smash hit after another with songs such as "Die a Happy Man" and "Crash and Burn."
Maren's Grammy-nominated album Hero produced her hit single "My Church," and established her as a force to be reckoned with in the industry.
The two artists decided to combine their star power on a duet, titled "Craving You." With Thomas as the lead singer and Maren as the featured vocalist, the two sing about a man's intense desire for the woman in his life.
A Music Video Like A Movie
Wanting to stick with the song's fiery theme, Thomas and Maren took a unique approach with the music video for "Craving You."
The video for "Craving You" takes on the feeling of an action movie trailer. Thomas and Maren play a pair of fierce criminals, who can be seen engaging in their fair share of intense scenes.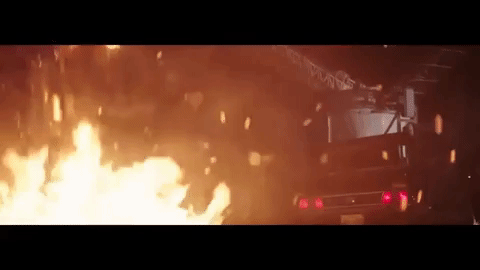 But some romance can be found between all of the action. Thomas' wife Lauren also stars in the video, and plays the part of his love interest.
The two were expecting their first child together at the time, and in a tender moment, Thomas could be seen resting his head on Lauren's pregnant belly.
The End Comes Out Of Nowhere
With romance, action, and a little bit of comedy for good measure, the music video for "Craving You" is sure to take you on a wild ride.
But nothing will prepare you for the twist ending, when you suddenly realize the hidden truth to one of the characters.
But we won't spoil the end for you, so that means you have to watch the video below to see what happens! Once you're done, let us know what you think of it.