A Unique Talent
Every now and then, someone comes on The Voice with a style so unique that the coaches are left sunned by what they hear.
That's exactly what happened during 28-year-old Kayley Hill's blind audition performance. While she is a Nashville resident and a country girl through and through, Hill has spent her whole life "immersed in all kinds of music," according to her bio page on The Voice's official website.
As a fan of all types of music, Hill decided to visit an iconic song recorded by an equally iconic group. That song was "Gold Dust Woman" by legendary rockers Fleetwood Mac.
A Notable Fleetwood Mac Song
Written entirely by the band's frontwoman Stevie Nicks, "Gold Dust Woman" was featured on the group's best-selling album Rumours. Surprisingly, the song was never released as a single. Instead, it was featured as the B-side to the singles "Don't Stop" in the UK and "You Make Loving Fun" in the U.S.
Even though the song wasn't a single, it still managed to catch on. It even prompted a famous cover from alternative rock band Hole in 1994, 17 years after the original's release.
Only 1 Coach Turns
Fast forward to present day, when Hill chose the song as her blind audition piece for The Voice. Her performance was the perfect mix of styles…a little country, a little rock, and a whole lot of soul
She sparked an instant reaction from Blake Shelton, who enthusiastically turned his chair for her.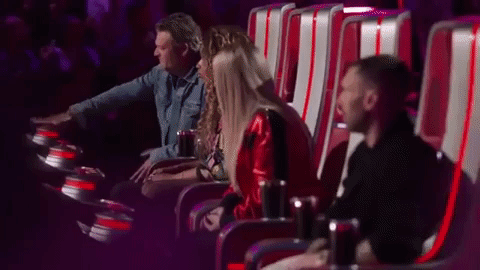 Everyone else was enchanted by her performance, especially Kelly Clarkson. But despite Jennifer Hudson's insistent encouragement that she turn her chair as well, Clarkson didn't.
That left Shelton as the only one who had turned, guaranteeing that Hill was part of his team.
The Highest Of Compliments
Clarkson expressed immediate regret over not turning her chair for the talented singer. She explained her hesitation, saying she was trying to figure out if she was more of a rocker like Nicks, or if she was more country.
That prompted Shelton to compare Hill to one of country music's most iconic singers, saying to Clarkson. "Oh you couldn't hear the Dolly in her voice? What's the matter with you?"
That's quite a compliment, having your voice compared to that of the one and only Dolly Parton!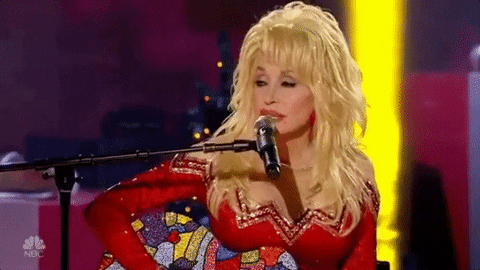 Now you can evaluate what Hill's style is by watching her blind audition below. Does she really sound like Parton? Or does she give you more of a rocker vibe like Nicks?
No matter her style, one thing's for certain…with a voice like that she is sure to go far!