Would you believe us if we told you Carrie Underwood's hit song, "Before He Cheats" was originally written for another singer? Well, the truth has been revealed. While the American Idol winner boosted her career with this powerful ballad, it almost wasn't hers. Two of Nashville's favorite writers are opening up about the story behind the chart-topping hit.
Their Original Vision
"Before He Cheats" was written by the widely successful songwriters Chris Tompkins and Josh Kear. Released in 2006, the song practically flew off the charts. Hitting number one for five consecutive weeks and even becoming a crossover success. The song spent 64 weeks on the Billboard Hot 100 chart, making it the sixth longest-charting single in history.
While Tompkins and Kear were thrilled with the song's overwhelming success, it wasn't how they had originally planned. According to The Boot, when the song was still being drafted, the writers admitted they were hoping for Gretchen Wilson to take the reigns. They felt her feisty attitude would be the perfect fit.
Groundbreaking Success
Ultimately, the producers felt differently. The song was recorded by Underwood amidst her worry that she'd receive backlash from fans. Instead, she earned herself a mega hit that would go five-times platinum and win several awards.
The Revenge
With the prosperous song came a fiery music video not far behind it. While on set, Underwood was filming in the streets of Nashville when an uninvited guest made an appearance. A real-life drunk stumbled into the scene for what would later be the perfect cut. She brought her breakup anthem to life and fans were loving every second of it.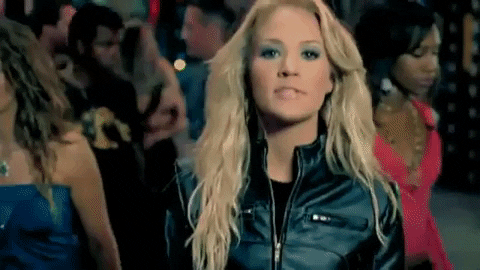 Well, there you have it, folks! "Before He Cheats" was almost a Gretchen Wilson song. But Carrie got ahold of it and changed the industry one window-breaking verse at a time.