Hit Country Star Tries Her Hand At Late Night Talk Show Game
As the host of The Tonight Show, Jimmy Fallon gets the chance to interact with all sorts of celebrity guests.
Always one to keep things interesting, Fallon doesn't just settle for the traditional interview format. Instead, he often invites the celebrity guests to join him in skits, songs, and comical games.
Jimmy & @theroots team up with the coaches of @NBCTheVoice for a mashup of their biggest hits: https://t.co/be824Io23D pic.twitter.com/NMnyAMMQ2e

— Fallon Tonight (@FallonTonight) December 29, 2018
Country singer Kelsea Ballerini got the chance to participate in one of Fallon's games along with actress Jessica Biel and actor Matt Bomer. The game Fallon chose for them is one you've surely played a time or two before…charades.
Hiliarity Ensues
The way charades works is that one person is given a word or phrase to act out for their partner or team. They are unable to speak, so they have to use body movements and hand motions to try and get their point across.
As you would expect, some pretty hilarious things can end up happening as people try to act out their assigned word or phrase.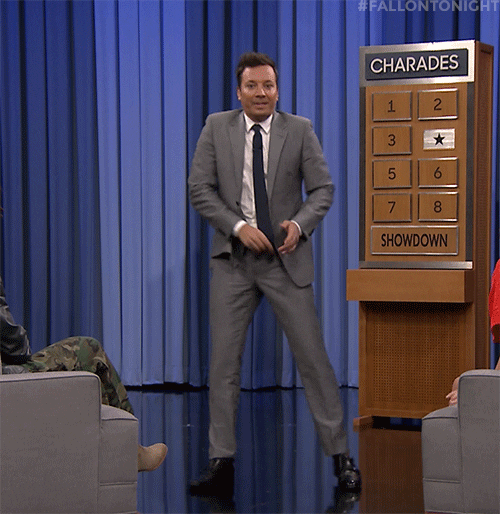 That's exactly what occurred when the three celebrities played charades on Fallon's show. Fallon and Biel paired up with each other while Ballerini and Bomer formed the other team. Biel went up first and perfectly acted out her phrase, allowing Fallon to guess it in no time at all.
Horrible Fails
Bomer and Ballerini didn't have as much luck. Ballerini was confused by the motions Bomer was making as he tried to act out "Genie in a Bottle." While he was acting like he was rubbing a magic lamp, Ballerini thought it looked like he was holding a baby! Needless to say, she didn't guess the phrase in time.
Ballerini had just as much trouble once she got up to act out her assigned card, which was the movie Magic Mike. Interestingly, Bomer appeared in Magic Mike, so Ballerini may have been able to get her point across just by gesturing to him!
5 years later and they are still bringing the magic. #MagicMike pic.twitter.com/51MyY01oUE

— Magic Mike (@magicmikemovie) June 29, 2017
She didn't think to do that though, and awkwardly tried to act out a magic show instead. Bomer eventually got the word "magic," but he wasn't able to figure out the full movie title until after time was up.
Fallon was losing it over Ballerini's charades fail, and made sure to poke fun at her before he jumped up to take part in the final showdown against Bomer. Find out who won by checking out the clip below!