Country Celebs React To Harsh Comments
Even if you don't watch Jimmy Kimmel, you're likely familiar with his popular series, "Mean Tweets."
Countless celebrities have sat in front of the now-infamous brick wall and laughed as they've read some of the worst things that people have tweeted about them.
We've gotten a good chuckle from all of the "Mean Tweet" videos, but none more so than Kimmel's first country star edition. In honor of the 2016 CMA Awards, Kimmel decided it was time for round two of country star "Mean Tweets."
Kimmel invited a good blend of modern and classic country artists to participate in the clip. Once you watch the whole thing, you'll realize that Twitter users are just as cruel to country legends as they are to today's stars!
A Few Funny Moments
We don't want to spoil the whole thing for you, so we'll just share a few hilarious bits from the piece.
Brett Eldredge was one of the modern artists featured in the clip. He got the chance to read a tweet from someone who shared their mother's unique opinion of him.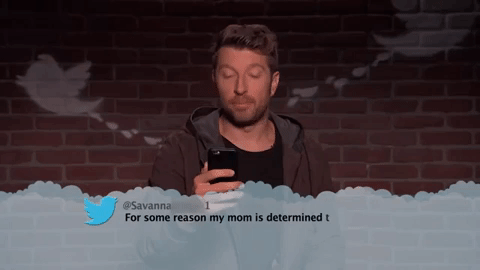 "For some reason my mom is determined that Brett Eldredge is always drunk…I don't know, maybe he is." Although Eldredge didn't confirm or deny the tweet, he did say that he liked how that mom thinks!
But we think Dolly Parton had the best reaction to her mean tweet.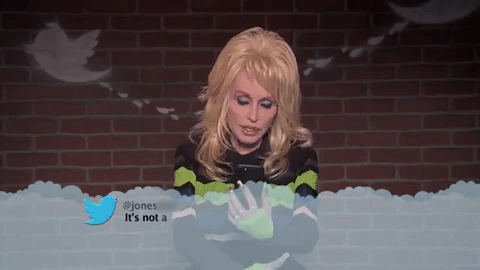 The tweet was, "It's not a hooker convention, it's a Dolly Parton concert."
You can tell Parton got a good kick out of that, and she fired back with the perfect response. "I guess I should feel hurt, but I don't, since I pattern my look after a hooker," she said with a huge grin.
But the mean tweet that had us cracking up the most was the one directed at Chris Stapleton. Go ahead and watch the entire "Mean Tweets" video below to find out what it was!
WARNING: Some foul language is involved.