The Voice's Cowboy Star
From the start of The Voice's 16th season, viewers knew that country singer Dexter Roberts would be one to watch. In fact, Voice viewers got the chance to see Roberts sing early on, since his audition was "leaked" online before it aired on TV.
The talented singer earned a rare four-chair turn with his audition, during which he performed Randy Houser's "Like a Cowboy."
Roberts found a home on Team Blake, where he remained through the battles and cross battles. As one of Shelton's eight artists moving into the Top 24, Roberts knew he had to step up his game to stand out in the pack.
That's exactly what he did when The Voice finally moved out of the cross battles and into the normal live shows. Although he kept things country, Roberts decided to switch it up by delivering a performance with a more rock and roll vibe than others.
Ain't nothin' about this @ImDexterRoberts performance that won't do something for you. #VoiceTop24https://t.co/Qddf824fw0

— The Voice (@NBCTheVoice) April 30, 2019
Reinventing A Brooks & Dunn Hit
The song Roberts performed was a megahit made famous by Country Music Hall of Famers Brooks & Dunn. Titled "Ain't Nothing 'bout You," the song spent an impressive total of six weeks at number one on the Hot Country Songs chart.
By the end of the year, "Ain't Nothing 'bout You" ranked as the number one best-performing country song of 2001.
The popular country duo recently reimagined the track for their new record, Reboot. They invited modern country star Brett Young to sing on it as a featured vocalist, and he brought some of his own style to the song, giving it a groovier feeling than the original.
Roberts also reimagined "Ain't Nothing 'bout You" for his Voice performance. Only instead of going groovy, he gave the tune a bit of a rock and roll twist.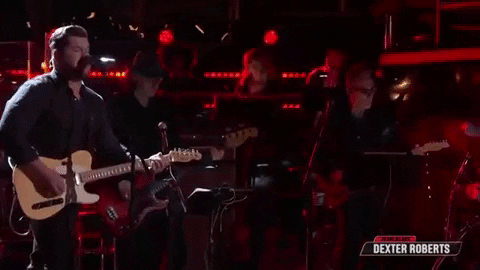 Everyone Loved It
The result was a performance that still maintained the same sense of passion showcased in the original, just in a grittier way. Based on the way the audience reacted, we'd say that everyone was a fan!
Viewers at home were also impressed with what they heard from Roberts. Some even said they felt like he could win the show!
Way to go tonight @ImDexterRoberts everyone vote #NBCTheVoice #DexterRoberts

— Alex Quesenberry (@Alex_Quiz42) April 30, 2019
@ImDexterRoberts I've said it since the blind auditions, Dexter Roberts is taking it all the way.. Like a a Cowboy ? #bornwinner #likeacowboy

— The Pink Salon (@The_pink_salon) April 30, 2019
Roberts didn't end up winning Season 16, but he did move on to the finals and came in third place. A job well done!
His performance of "Ain't Nothing 'bout You," certainly helped him get to that point. Check out the audio of the performance below.