Even though Erica Zade only turned one chair during her Blind Audition for Season 15 of The Voice, she made a huge impression on all of the coaches.
Her performance of Dua Lipa's "New Rules" impressed Kelly Clarkson enough to press her button, but she was just a little too different for Shelton – who didn't even know the song she was singing – and too "precise" for Adam Levine and Jennifer Hudson.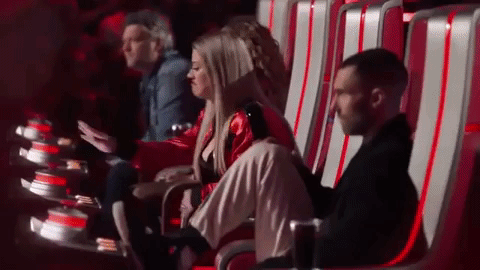 Despite not turning their chairs for her, both Levine and Hudson praised Zade's performance, and told her she was in good hands with Kelly Clarkson. It became Shelton's turn to talk to Zade, but she interrupted, asking, "Can I say something really quick?"
"I met you when I was like, 11 years old, at CMA Fest, and I gave you a demo CD," she told Shelton. "And you signed it and gave it to another fan."
Her hysterical confession made Clarkson and Levine break out into something we can only describe as a scream laugh, and the "Love So Soft" singer got out of her chair to go make fun of her good friend to his face for doing this many years ago.
The Maroon 5 frontman and Clarkson even reenacted the encounter, sending the audience into a fit of laughter.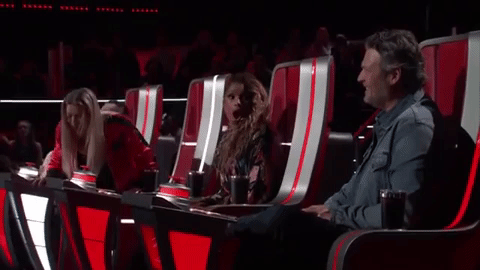 Shelton's defense was, "I'm a singer not a politician! Never claimed to be a good guy," before praising her voice, and apologizing for giving away her demo.
"At least I didn't kick you in the back of the head like Kelly did [to contestant Zaxai!]" he joked.
Watch Zaxai explain that moment in the video below.
Once all the laughing died down, Clarkson expressed how excited she was for Zade to join her team, and gave her a red "Team Kelly" jacket, promptly making the 20-year-old freak out!
#TeamKelly jackets forever! RETWEET to send love to @erikazade! #VoiceBlinds pic.twitter.com/LaffcJkB4G

— The Voice (@NBCTheVoice) October 9, 2018
Watch Zade's hilarious confession to Shelton in the video below!