Tim & Faith's Girls Have Left The Nest
For Tim McGraw and Faith Hill, their three daughters are everything to them. Because of that, the past few of years have been emotional ones, as their daughters Gracie and Maggie have left home.
The couple's youngest daughter, Audrey, just finished high school in 2020. She once tagged along with her mom and dad when they made an appearance on The Ellen DeGeneres Show in 2017. While they were there, McGraw and Hill shared just how much they miss having all of their daughters together at home with them.
"Was it a hard thing for you to let go?" DeGeneres asked Hill.
"It's still hard," Hill confessed.
A Little Tough Love
But the tone of the conversation quickly turned from emotional to hilarious. It all started when DeGeneres asked Hill if McGraw is tough on the guys who want to date their daughters. Without missing a beat, Hill responded that McGraw is definitely tough on their daughters' prospective suitors.
That's when McGraw went on to explain one particular time that he went to extreme measures in order to defend his daughters.
"There was a winter formal or something, there was a bunch of kids in a limousine, and I had a sledgehammer over my shoulder," he said. "But that was on purpose."
The crowd couldn't stop laughing once they heard McGraw's story, and we were crackin' up when we heard it as well. Can you just imagine McGraw with a sledgehammer slung over his shoulder, staring down a bunch of kids heading to a dance?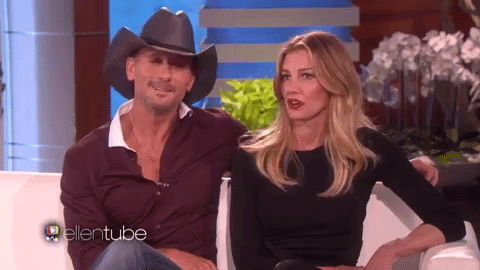 But Hill Is The One To Be Afraid Of…
McGraw explained his rationale behind his actions, which made everyone laugh even harder. "You don't want to be mean, but when somebody's taking your daughter somewhere, you want to induce a healthy amount of respect…and fear."
However, the crowd absolutely lost it when Hill joined in. She revealed that she supports McGraw's defensive actions 100%, and that she even encourages them at times!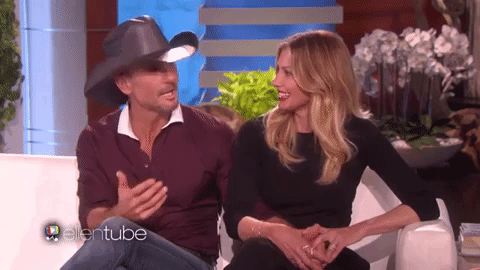 "I agree with that," she said. "If you have daughters out there…all of a sudden I became this animal, like 'Do it, take the sledgehammer to the front door.' Whatever you have to do, do it!"
Oh man! So lesson learned fellas, don't mess with McGraw and Hill's girls or you'll find yourself threatened with a sledgehammer.
You can watch the rest of the couple's hilarious interview with DeGeneres in the clip below. After this, we think all of their daughters' love interests will be extra respectful!