Hiding behind a wall and a mounted buck, Dale Jr. shocks customers when he makes the deer come to life in this hilarious new commercial.
So, this must have been what Dale Earnhardt Jr.'s been doing since he got sidelined with that concussion! Luckily for NASCAR fans, this is one of the best commercials to hit TV in a long time – and y'all are going to get a kick out of it!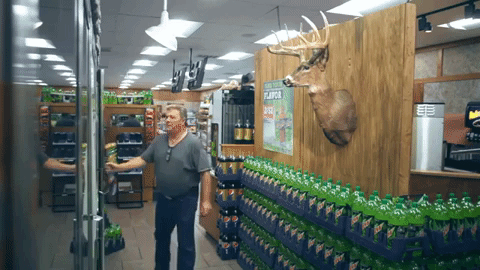 As various customers come into the cold-drink section of this store, they have to walk past a large mounted deer hanging on the wall…but, boy are they surprised when the deer comes to life! They're even more surprised when they find out who's behind the voice!
In a promo for Mountain Dew, Dale Jr. is cracking jokes making this stuffed deer head talk to the customers and while they're dying from laughter and shock, he walks out to surprise them.
Truly an epic commercial that y'all have to see!
Check out this full "The Wild is Calling" clip in the video below!