A beloved Christmas movie is set to get a reboot, though people aren't as happy about it as you would think.
Every time the Christmas season rolls around, there are a number of films you traditionally watch to put you in the holiday spirit. Such films include Elf, The Santa Clause, White Christmas, and of course, Home Alone.
Released in 1990, Home Alone starred Macaulay Culkin as an eight-year-old boy named Kevin who gets accidentally left behind when his family takes off on a Christmas vacation. Over the course of the film, he manages to fend off a pair of would-be-thieves with the use of elaborate booby traps.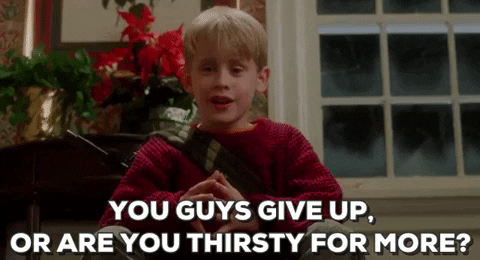 Culkin reprised his role in the film's also beloved sequel, which was released in 1992. The film then spawned three spin-offs in 1997, 2002, and 2012, but Culkin did not reprise his role and all of the films were poorly received.
With that in mind, maybe Disney shouldn't have been surprised by the outrage it faced when CEO Bob Iger announced the company's plans to reboot the original Home Alone for its new streaming service, Disney+. It would be perfect timing if Disney made the film available when Disney+ launches, since the service is due to be available in November. 
According to CNN, during a recent conference call with investors, Iger said Disney had plans of "reimagining" Home Alone after acquiring its former distribution company, 20th Century Fox, in March.
While you would think that fans of the film would be happy to see a new, updated version, most were far from pleased. In fact, many people were livid, and took to Twitter to express their outrage over Disney's announcement.
Just one of many upset tweets in response to the news read, "Don't wreck what is a fun film & part of so many people's childhood memories."
Dear anyone seeking to reboot 'Home Alone' – leave it alone! Don't wreck what is a fun film & part of so many people's childhood Christmas memories.

— Kitch 🇦🇺 (@kitchtrips) August 7, 2019
Other responses included gifs that further expressed the public's outrage about the Home Alone reboot news.
Home Alone is a classic. Just leave it alone pic.twitter.com/LtFv4L5uY9

— 🍀🌺 (@Aurelie_Salas) August 7, 2019
Me waking up to the news that Disney are remaking Home Alone…

LEAVE HOME ALONE ALONE! pic.twitter.com/dun25Qpd6p

— Siobhán Doyle (@thekickart) August 7, 2019
Disney wants to reboot #HomeAlone Nobody wants this. Want proof? There are 4 sequels to Home Alone that nobody cares about.
The first movie was perfect. No reboot or sequel will ever recapture the magic that was the orginal. pic.twitter.com/tvJMTiUJSl

— sean brett (@BaconKnight) August 7, 2019
We don't need a Home Alone reboot or remake. The original is a classic don't touch it and please disney leave it alone. #HomeAlone pic.twitter.com/4xI4nZQ7Pg

— Tika (@tikahrsi) August 7, 2019
Hey @Disney remember the #HomeAlone sequels after 2? They were awful, no need to reboot Home Alone. HOWEVER if you do a straight sequel with a grown up Kevin (Played by Macaulay Culkin) with his kids having to stop the Wet/Sticky Bandits (played by Pesci and Stern) You got a deal

— DoctorDude 2.0 (@DoctorDude90s) August 7, 2019
What about you? Are you excited to see a Home Alone remake, or do you agree with the critics?
While we know the reboot will never capture the magic of the original film, we're still curious to see what it will be like!