Blind Audition
On Monday night (Feb 26), country-singing duo Nathan and Chesi auditioned for The Voice with an impressive cover of the Waylon Jennings classic "Waymore's Blues."
The married duo surprised coaches Blake Shelton, Kelly Clarkson, John Legend, and Adam Levine with their two very different voices. Because the celebrity coaches don't know who will be performing for them, since their backs are turned to the stage during the Blind Auditions, they truly had no clue a duo was about to sing for them.
Throughout the entire audition, Clarkson was completely torn, audibly saying she would want to hear what they sound like on another song.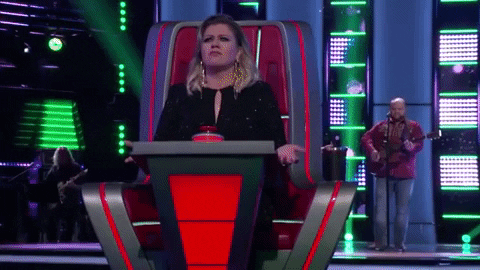 In the end, all four coaches didn't hear what they were looking for, which meant Nathan and Chesi would be going home empty-handed, but not before giving the couple, who were married in March 2018, some feedback.
"The key was too high," Blake told them, while Legend admitted he was confused on what to do with two voices. It seemed as though he was unaware duos and trios could even audition!
"I wish it were a different song, I would love for y'all to come back because I actually really dig y'all's sound," Clarkson said. Well, Clarkson got what she wanted – Nathan and Chesi were brought back to sing another song – for The Comeback Stage.
The Comeback Stage
This season, pop singer Bebe Rexha is The Comeback Stage coach and will mentor a few contestants who didn't get a chair to turn in the blinds. She explained it by saying, "I have chosen six artists from the Blind Auditions to come back and compete."
Then, she explained the new changes from last season.
"For the first time ever, the winners of those matches will be competing against three eliminated artists from the Battle Rounds. In the end, only two artists will win the chance to compete for America's votes and one will win the final spot in 'The Voice' live shows."
Nathan and Chesi were paired up against a pop singer named Clea.
The Performance
The couple, who fell in love because of music and married three months after their first date, began the mentoring process with Rexha. Their song choice? Don Williams' 1978 classic "Tulsa Time."
Rexha loved their sound, but wanted more interaction between the two during their performance. After mentoring Clea for a bit, Rexha went into the recording lounge to watch their final performances, which would determine which Comeback artist would advance to the next round.
Nathan and Chesi stepped up to sing "Tulsa Time," giving it new life, but also staying true to its classic sound at the same time. They took Rexha's feedback to heart and were interacting and looking at each other throughout the song.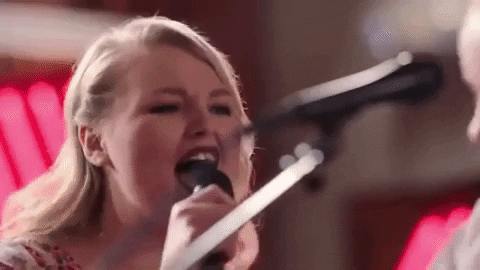 We agree with Shelton's comment during their Blind Audition, "Waymore's Blues" was a little too high for them because they really shined with "Tulsa Time."
In the end, only one of these Comeback Artists could win, and we're happy to tell y'all it is Nathan and Chesi!
The next time we will see the newlyweds will be when they battle an eliminated singer from the battle Rounds! We wish them all the best and hope to see them in the live shows!
Watch the full Comeback Stage episode in the video below. (Their performance begins at 6:40)