When Kelly Clarkson turned her chair within seconds of hearing James Violet's blind audition on The Voice, she thought he was a shoo-in for her team. She loved the song he performed, which was Harry Styles' "Sweet Creature."
Clarkson sang along with Violet throughout his audition, and the two of them seemed to share a moment. As the final words of the song came out, it seemed like Clarkson had earned the talented 20-year-old singer for her team without ever needing to put up a fight.
But that quickly changed when both Blake Shelton and Gwen Stefani turned their chairs at the last second.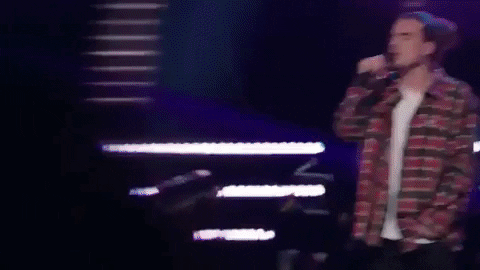 A disappointed Clarkson realized she now had to make her case to Violet to make him pick her as her coach. But Stefani got the chance to speak first, and she piled on the compliments.
"I love your voice so much. It's soothing, it's emotional, it's relaxed," she said. She later went on to add, "Your voice is the kind of voice I want to hear on a record."
Clarkson then jumped in when Stefani said she didn't know "Sweet Creature," and proclaimed that she did. That prompted Stefani to say, "That doesn't mean that she's a good coach because she knows a song."
The two coaches then pretended to fight over Violet. Clarkson even motioned like she was taking out her earrings and said "Let's go!"
'The Voice' Singer James Violet's Harry Styles Cover Had Kelly Clarkson Taking Her Earrings Off to Fight Gwen Stefani https://t.co/2hqFCrowW8 pic.twitter.com/N5TKJaPw9i

— BaySuit Inc (@baysuitinc) October 2, 2019
Shelton also made a case, saying something about how Violet's voice transports them outside of The Voice stage and somewhere out in the woods. Clarkson couldn't help but laugh at that, wondering if Shelton was making some weird reference to the film Deliverance.
Violet had three worthy coaches to pick from, all who seemed passionate about his voice. But in the end, he surprised everyone by going with Stefani instead of Clarkson!
The Voice uploaded a video of Violet's audition, and although it cuts off shortly after Violet picks his coach, it still shows Clarkson's upset reaction. You can watch the whole thing in the clip below.
Violet went on to lose his "Voice" battle and was left without a team. Stefani swooped in to use her only "save" and keep him, but then Legend jumped in with a steal. Surprisingly, Violet chose to switch things up and picked Legend as his coach, leaving his old coach Stefani behind!