Reba: Country's Queen Of TV
On top of being one of country music's most iconic figures, Reba McEntire is an accomplished actress. Over the years she has starred on the theater stage and in films, but is perhaps most recognizable for her work on television.
Over the course of her career, McEntire has starred in two television series, one being Malibu Country and the second being her hit namesake sitcom, Reba.
Reba made its debut in 2001, and starred McEntire as a single mom working to raise her three kids after her husband leaves her for his dim-witted assistant Barbara Jean (played by Melissa Peterman). Over the course of the show's six seasons, McEntire's character helps her kids with the challenges they face and even warms up to Barbara Jean.
Ever since the show ended in 2007, its fans have maintained hope that it will one day return to the air.
Today marks 17 years since the sitcom REBA appeared on our televisions and the Harts captured our hearts.

Isn't it time for a reunion? TV comedy feels a little empty without @Reba, @Followtheblonde, @SteveHowey, @JoAnnaLGarcia, @acecharmer, Scarlett Pomers & Mitch Holleman. pic.twitter.com/wYq8q1NJ6z

— Reba News (@RebaNews) October 5, 2018
Is A Reboot In The Works Yet?
The wishes for a Reba reboot aren't entirely hopeless. For some time now, McEntire has been hinting that she and the rest of the cast would love to return to revive the show. But she has made it quite clear that while a Reba reboot hasn't been ruled out, it isn't coming up quick.
"It won't happen in the near future. I know that for sure," McEntire said during an interview with Billboard in April 2018. "Maybe in a year that might could be something we could work on."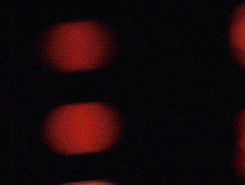 Now that nearly a year has passed, fans are surely anxious to hear if Reba will be back on the air in some shape or form any time soon.
Well, there is some good news and some bad news. In a recent Washington Post interview, McEntire shared that she is plotting a return to TV some time in the immediate future. But it sounds like that return won't be through a Reba reboot.
Determined To Return After Rejection
If you recall, McEntire had worked on the pilot of a show called Red Blooded, in which she starred as a small town sheriff. But in 2017, the series was passed up by the network and its first episode never aired.
Reba's Red-Blooded BETTER be picked up by another network or streaming. Come on @lifetimetv! Come on @hulu! Come on LITERALLY ANYONE.

— MERRYshal and BRIGHT (@Marshal_Knight) May 18, 2017
"I was so sad. I was mad," she said. "I was curious: What do you have to do to get a good show on television?"
The rejection made McEntire all the more determined to create another new series that no one could say no to. As she shared in her interview, she's in the process of pitching a different series with a new team this time around.
She's remained tight-lipped on what that series is about, but knowing her, it's sure to be good.
While you wait patiently for McEntire to make her return to TV, enjoy one of her greatest scenes from the Reba show below. No wonder why fans are begging for this series to get a reboot sooner rather than later!