While Valentine's Day has continuously been recognized as one of the most romantic days of the year, it has also been recognized by husbands and significant others everywhere as one of the most stressful days because of all the insane expectations!
From scavenging to find a last minute reservation, dealing with cancelled babysitters, or struggling to find that perfect gift or flawless bouquet, men find this highly-coveted night to be the holiday from hell.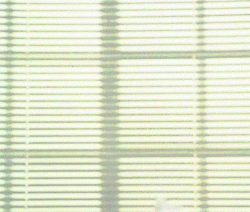 If you are seeking a meaningful present for your beloved, we can assure you that we've got just the thing. We introduce you to your salvation: your redneck, banjo-playing, flannel-wearing, overall-sporting salvation.
The Moron Brothers may not look like your typical savior, however their notable talent and hilarious original songs are sure to charm the socks off your significant other!
This particular piece of work, titled "Hilarious Love Song," has every component your unfortunate predicament requires: romance, humor, money, and a bit of flattery.
Jumping right into their performance, the brothers sing, "You say that I don't love you/ You say my love's untrue/ If I were a rich man/ I'd prove my love for you."
The somber approach tugs at the heartstrings of invested viewers, eager for the sudden change of pace that does anything but disappoint! Viewers were left busting into laugher as the brothers unexpectedly sang, "And if my nose was running money, honey, I'd blow it all on you!" 
The song only gets funnier as the men sing, "If my nose was running money I'd blow it all on you/ Buy you a big ole Cadillac and a PT Cruiser, too/ I'd build for you a mansion up on some mountain top/ If my nose were only running money but honey it's not." 
Delving into their love for their wives, these bluegrass singers are exceptionally persuasive, and downright hilarious, at convincing their other halves that the only obstacle from treating them like queens is their lack of sufficient funds.
We can assure you that this video is as good a chance as any at fixing any post Valentine's Day riffs! Share this video with your honey and await your redemption!