There's no doubt about it, Steve Irwin's children are carrying on his legacy and we bet he couldn't be prouder.
Robert and Bindi Irwin, along with their mom Terry, and Bindi's fiancé Chandler Powell, have made sure that Steve's legacy is kept alive and work tirelessly educating people about wildlife and saving animals.
Recently, Chandler made things official with Bindi, and asked her to marry him – after getting permission from both Robert and Terry.
Robert, who is an award-winning photographer, was hidden away to capture the moment, as well as take some cute engagement photos afterwards. Based on the photo below, we think he did a good job!
Robert appeared on The Tonight Show Starring Jimmy Fallon on Thursday evening (Sept 26) and talked about his dedication to photographing the moment. Because Chandler wanted to make sure the spot was perfect, he and Robert practiced the proposal and Robert snapped a photo with self timer to see what it would look like.
Luckily, he brought the photo with him, but said, "Bindi hasn't even seen this, yet!"
The photo was of Chandler on one knee, in the exact spot he planned to propose to Bindi, and Robert with a shocked and excited look on his face.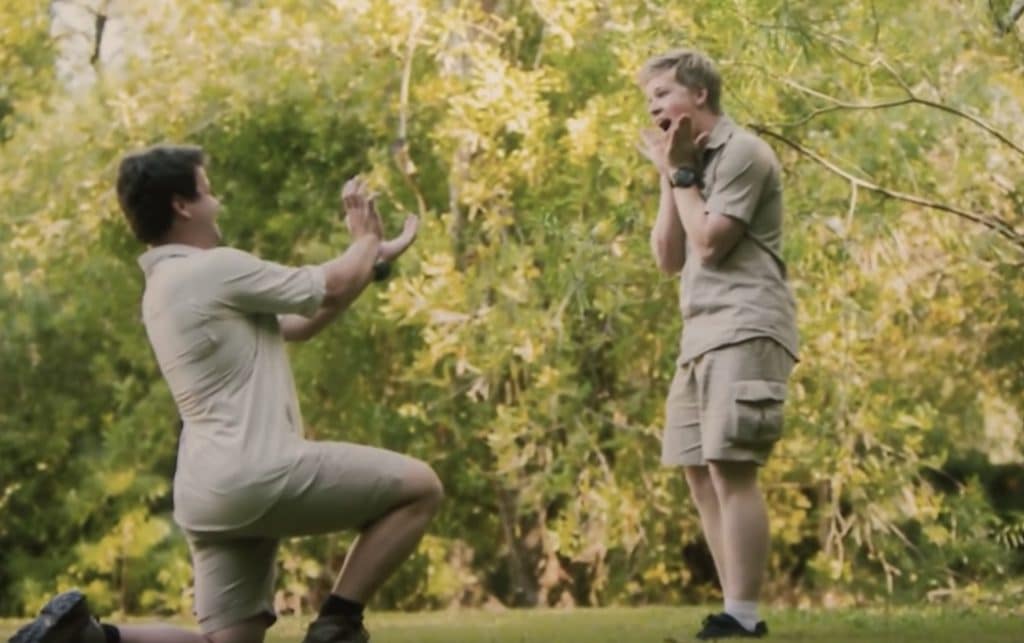 As if that wasn't funny already, Fallon then put the photos side by side, and they look identical!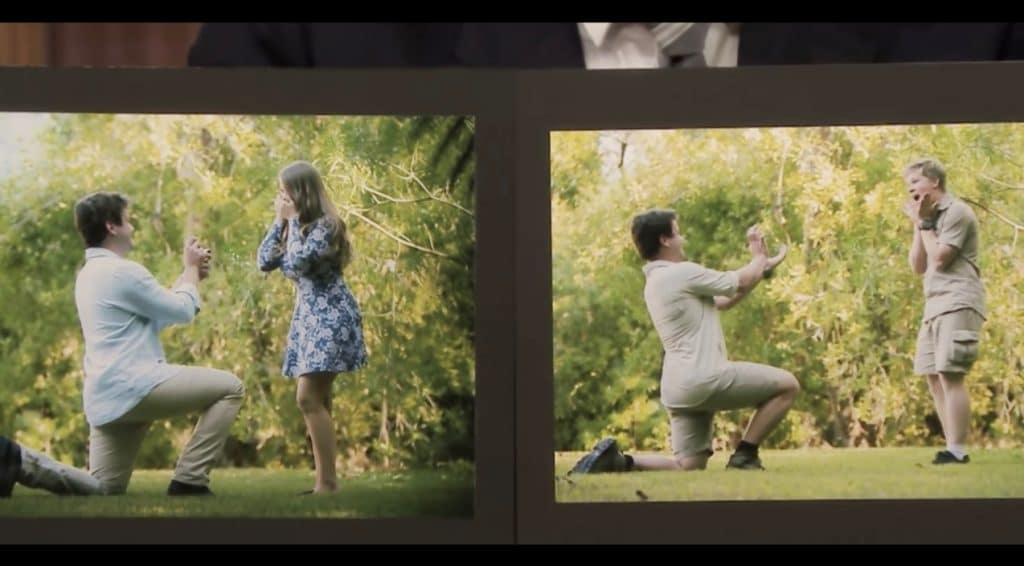 Safe to say, the proposal went off without a hitch and it's all thanks to Robert!
Watch his interview with Fallon below.