Country Boy Switches Things Up At Voice Audition
No one on Season 12 of The Voice had any idea what to expect when 25-year-old Taylor Alexander took to the stage for his blind audition.
A Southern boy born and raised, Alexander is originally from Flowery Branch, Georgia. He now lives in Nashville, where he's been chasing his musical dreams.
As you would guess, Alexander is a fan of country music. He grew up on the stuff, citing Garth Brooks as one of the main artists he listened to.
But he has always expressed interest in other genres as well. In an interesting twist, Alexander formed a punk band while he was in high school. Then he made a complete 180 and later formed another band, this time a country roots group called Young America.
Transforming An Iconic Pop Hit
Knowing all of that now, it should come as no surprise that Alexander decided to include some genre-mixing in his blind audition for The Voice. The song he selected was as pop as it gets, but he ended up turning it into a country-fried tune.
So what was the song that Alexander picked? It was Cher's smash hit from 1998, "Believe."
The dance-pop song was a global sensation following its release. It topped the charts in countless countries around the world, including the U.S., Spain, Germany, and New Zealand.
The song's success also helped Cher earn a place in the Guinness Book of World Records, as it made her the oldest female solo artist to ever have a number one hit on the Billboard Hot 100. Today, "Believe" remains one of the best-selling singles of all time, and has sold over 11 million copies total.
Since "Believe" is well-known as a dance-pop song, no one ever imagined that it could be turned into a country tune. But Alexander did, and his take on the tune was one that made it sound like a whole new song.
The Coaches Couldn't Believe Their Ears
Plus, the quality of his voice is just outstanding! He has that old-school country sound that no one can ever seem to get enough of.
Although all of the coaches were stunned by Alexander's performance and song choice, only one coach turned his chair. Surprisingly, it wasn't Blake Shelton. Instead, it was his "arch nemesis," Adam Levine.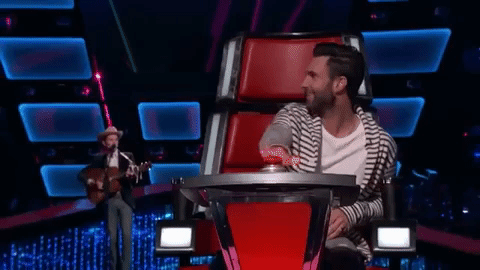 "That was the single craziest thing I've ever heard," Levine said. "I pressed my button because I thought, 'This dude is really good, and he's doing Cher … you are so weird and wonderful!'"
Now it's time for you to see how weird and wonderful Alexander's performance was! Tune in below to check it out.