Like many singers before her, Bekah Logan sat on the floor with her guitar to play a cover tune to upload on YouTube. Her brother, Zach, also joined her, holding two drumsticks.
"Ready, buddy?" she asked him.
"Ready!" Zach said just before he counted them in. Bekah and Zach, who has Down Syndrome, took on the iconic song "Jolene," made famous by none other than Dolly Parton.
Bekah proves herself to be a great musician and singer, but we have to give credit where credit is due! Zach pretty much stole the show. He did a great job singing along and hitting his drumsticks to the drum pad on beat.
Okay, back to Bekah. She's got some serious pipes! We aren't sure how or why we stumbled upon this video, but we are sure glad we did.
Bekah and Zach ended the performance with a big high five!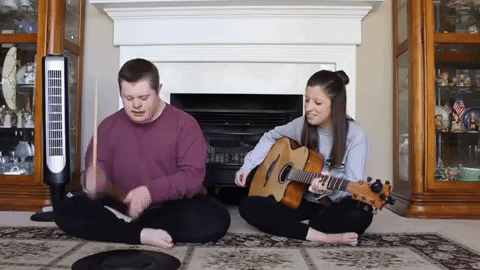 This sweet brother-sister duet is sure to put a smile on your face. Watch it below.