Every now and then a voice comes along that is so amazing that there are no words to describe it's beauty. One of those voices founds its way to the American Idol stage and left such an impression that the judges had trouble finding words.
16-year-old Madison VanDenburg has been singing, playing piano and performing her whole life. At the age of 10 she was singing songs like Whitney Houston's "I Will Always Love You" and "My Heart Will Go On" by Celine Dion. But, it wasn't until she received a standing ovation for her performance as the lead in her school's musical performance of Annie that she began taking her talent seriously.
With a voice that belies her youth, VanDenburg stunned the American Idol judges Sunday night (March 10) when she sat down at the piano and performed a unique and flawless cover of Dan + Shay's hit song "Speechless."
As she sang, the judges sat silently, turning to each other occasionally with looks of awe. Luke Bryan and Katy Perry are seen rubbing goose bumps on their arms as Lionel Richie silently mouths the word "wow," knowing that they were witnessing a one-in-a-million performance.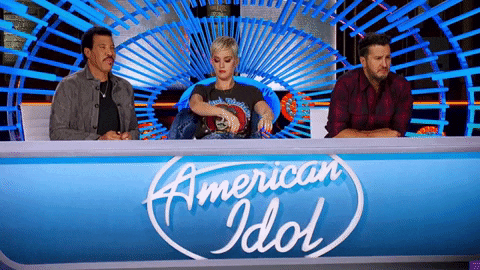 All three judges rose to their feet for VanDenburg as she wrapped up her performance, seemingly unaware of the depth of her talent.
"I thought there was a winner earlier today," Katy Perry said. "There might be a winner now. I think you're as good as Kelly Clarkson. You could be the next Kelly Clarkson. You're a massive star."
Luke Bryan agreed, saying, "Katy said it. It's like I'm witnessing the next Kelly Clarkson."
"Speechless", written and recorded by Grammy Award-winning country duo Dan + Shay, topped the country charts in 2018 and became one of the duo's most beloved songs and one of the hottest wedding songs of the season.
Dan + Shay took to social media Sunday night to acknowledge Maddie VanDenburg's performance.
WOW. UNBELIEVABLE. ??@maddyvandenburg, you're a star. https://t.co/McwK4km4Co

— Dan + Shay (@DanAndShay) March 11, 2019
Watch Madison VanDenburg sing "Speechless" in the video below and let us know how far you think she'll make it on American Idol this season.