Aaron Tippin has always been a proud American patriot. His 1990 debut single "You've Got To Stand For Something" became a popular anthem for soldiers fighting in the Gulf War. The song's message of standing up for your personal beliefs really resonated with those in the war, and even peaked at No. 6 on the Billboard charts.
Ten years later, Tippin wrote, "Where The Stars and Stripes and the Eagle Fly" with Kenny Beard and Casey Beathard for his 2000 album People Like Us, but it didn't make the cut.
According to an article in USA Today, Tippin says he didn't release it on that album because he felt the song "had a bigger purpose." He couldn't exactly pinpoint that reason until September 11, 2001. As he watched the horrifying events unfold, he figured out the song's purpose. He recorded the song on September 13 and released it September 17.
All the proceeds of the single were donated to the Red Cross and its relief efforts for the families of the attacks. According to Billboard, the single raised $250,000.
The song references the Statue of Liberty and the Liberty Bell with the lyrics, "Yes, there's a lady that stands in a harbor/For what we believe/And there's a bell that still echoes the price/That it costs to be free."
If you've never heard this song before, you'll be singing along in no time, and it'll make you feel proud to be an American.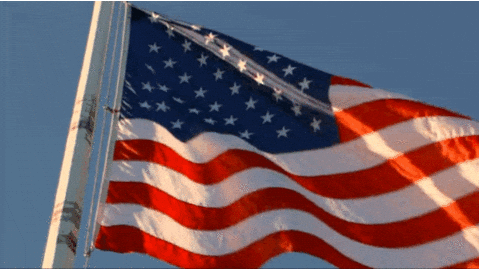 The chorus will make you want to stand up and put your hand over your heart.
"I pledge allegiance to this flag
And if that bothers you well that's too bad
But if you got pride and you're proud you do
Hey we could use some more like me and you
Where the stars and stripes and the eagle fly"
Watch Tippin perform the song on politician Mike Huckabee's show Huckabee in the video below.