Keith & Nicole: Country Music Power Couple
It seems that any time two people spend a lot of time together, they start to think like one another. After years of marriage, you could say that Keith Urban and Nicole Kidman know each other pretty well.
So they decided to put that knowledge of one another to the test when they faced off against late night talk show host Jimmy Fallon in a hysterical game.
Fallon invited Urban and Kidman on his show to talk about a variety of topics, including Kidman's movie, Lion. But they also took some time out of their discussion to play a fun game that Fallon calls the "Jinx Challenge."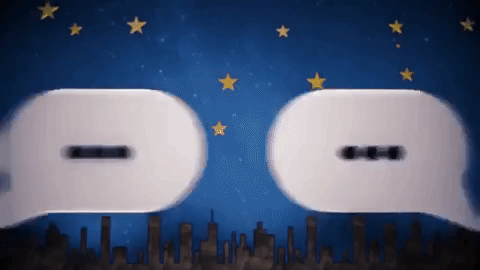 An Interesting Game
The game stems from the reaction people have when they say the same thing at the same time as someone else.
For example, if your mother asked you what you wanted for dinner and both you and your sibling said "pizza" at the same time, you'd likely turn to one another and yell "jinx!"
That concept passes over to Fallon's game, where the whole point is to say the same word at the same time as the person you're playing with.
Whoever is playing the game also has to stick their hands together in some kind of odd-looking glove as a way to channel each other's energy.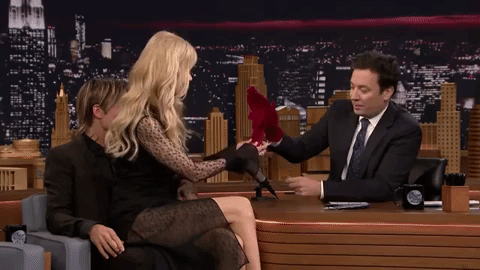 How In Sync Are Keith & Nicole?
In an adorable moment as Kidman and Fallon got situated to play the game, Kidman said she wanted to sit on Urban's lap. That prompted a few hoots and hollers from the crowd! But as Kidman explained, she wanted to be close to her husband just to see how in sync they really are.
Once everyone got settled, Fallon read off the first category, which was colors. After a few seconds passed, Fallon, Kidman, and Urban were all supposed to shout the first color that came to their mind.
Apparently, they were all thinking about Urban's song "Blue Ain't Your Color," because they all shouted blue at the same time!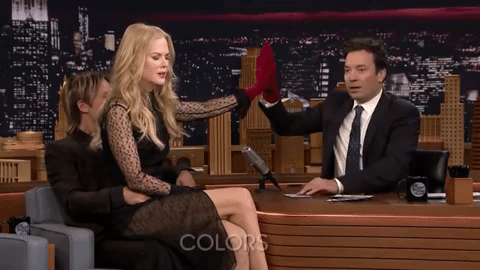 But there weren't many other jinxes in the game. At one point, when the trio had to shout out a kitchen utensil, Kidman and Fallon both said "fork," but Urban was way off. So what did he answer with? Apparently, Urban picked the most random utensil he could think of, because he said "tongs."
That's just one of the many hilarious moments that unfold in this quick clip. Before long, you'll find yourself howling with laughter!