This was a long time coming for this couple!
After four long years of dating, Chris finally proposed to his girlfriend, Megan, with the help from The King Of Country himself, George Strait.
Chris took the stage at what looks to be an open mic night or talent show with the theme If I Could Turn Back Time.
"This one's for you, Megan," he said before singing one of the most romantic songs in country music, "I Cross My Heart," from Strait's 1992 movie, Pure Country.
Chris sang this hit with confidence, passion, and soul. He's actually a pretty good singer!
After his performance, he invited Megan to join him onstage.
"Me and Megan's been together for four years," he told the audience. "That's a long time and I look forward to having many, many more years with you. I know you've been waiting a long time for this."
The audience went wild! When Megan reached the stage, Chris immediately got down on one knee and asked her if she would marry him.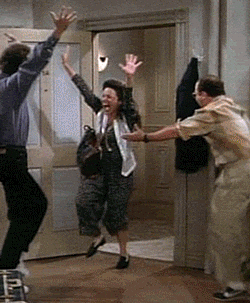 Watch the video below to see if she said yes!