Like the other contestants who signed on to compete on the new season of Dancing with the Stars, model Christie Brinkley was looking forward to her first dance. She had been rehearsing for weeks, with her chosen song, the type of dance, and even the name of her professional partner kept completely secret.
Fans speculated that she'd dance to "Uptown Girl" by Billy Joel, since she appeared in the song's official music video.
It turns out that was Christie's plan, but she unfortunately didn't get to see it through.
On Monday (September 16), Christie revealed that she would no longer be able to compete on DWTS. She said that during rehearsals just days before the season's first show, she fell and broke her wrist.
"So here's the news. I just broke my arm into a 1000 pieces requiring surgery with a metal plate and screws to hold my arm together," Christie wrote on Instagram.
With hardly any time left until the season's debut episode, DWTS was rushed to find a replacement. But they didn't have to look far, because Christie's 21-year-old daughter Sailor Brinkley-Cook agreed to fill in for her.
Unlike the other celebrities, who had weeks to prepare their debut routines, Sailor only had a few days to perfect her moves to her "Uptown Girl" dance.
There was surely a lot of pressure resting on the young model as she hit the stage on Monday night. It was then revealed that she would be dancing the foxtrot, and that her partner was two-time champion Val Chmerkovskiy.
Her mom was watching from the audience. After her performance, she expressed how "proud" she was of her daughter.
As you watch Sailor dance in the video below, you'll also be amazed to see how well she did after having just a few days to rehearse.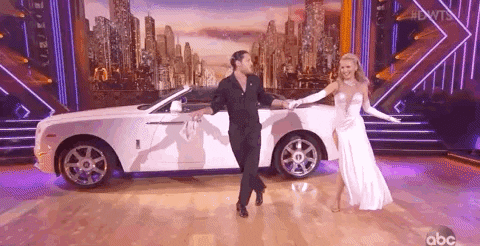 The judges were equally impressed, and rewarded her with a combined score of 18 points. That was the fourth best score of the night!
Judge Len Goodman even said that the routine "floated his boat." We think it's safe to say that Sailor nailed her DWTS debut!