SPOILER ALERT!
The Voice's 21st season has been full of surprises, and after nearly three months of stunning performances and heartbreaking eliminations, the surprises continued as a new winner was crowned.
On Monday, during night one of the finale, each of the remaining five contestants each sang two songs…one upbeat song and another that was meaningful to someone special in their lives. This was the last chance for each of the contestants to earn viewer votes that could make or break their placement in the competition.
While the show has four coaches, only three had team members competing in the finale. First-time coach Ariana Grande was left without a team in this week's finals after losing her last member during the semi-finals last week. That left Team Blake's Wendy Moten and Paris Winningham, Team Kelly's Hailey Mia and Girl Named Tom, and Team Legend's Jershika Maple vying for the coveted Voice title.
After a star-studded two-hour live television finale, the finish order of the top 5 was revealed with Team Legend's Jershika Maple placing 5th, Team Kelly's Hailey Mia ended in 4th, and Team Blake's Paris Winningham landed in 3rd. That left Wendy Moten and Girl Named Tom on stage awaiting their fate.
For the fourth time in eight seasons, Team Kelly dominated the competition with sibling trio Girl Named Tom earning the title of Voice champions!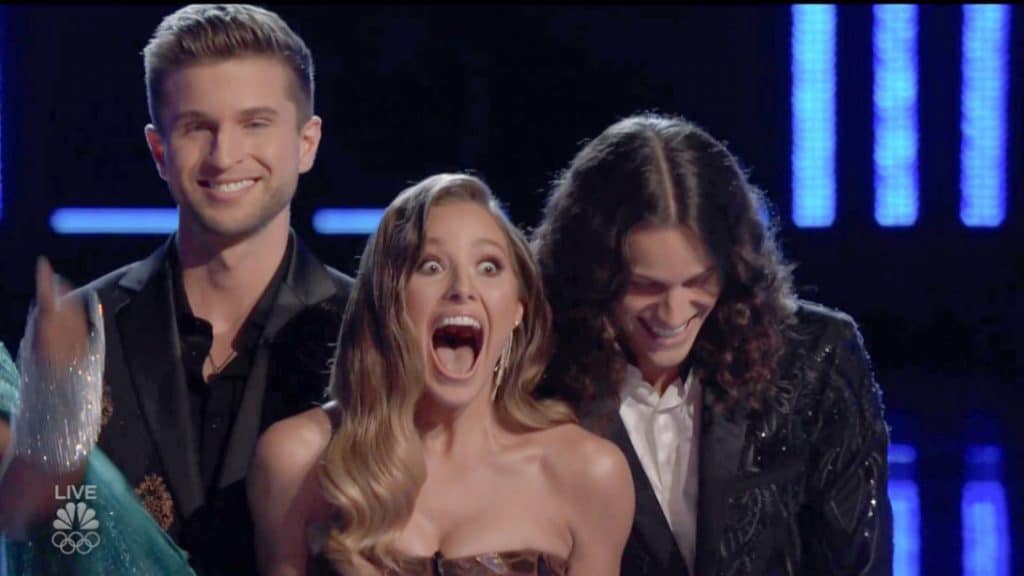 The win made history as it marks the first time a group has ever won the singing competition! The Ohio trio composed of Bekah (21), Joshua (24) and Caleb (26) earned a four-chair turn during their Blind Audition and dominated the competition all season long.
The siblings took a leap of faith when they formed their band. The brothers had already graduated from college with bio-chemistry degrees, and sister Bekah had plans to do the same. But, they put those plans on hold to form a band at their mom's suggestion.
The original plan was to perform as a band for one year before returning to their life paths. But, The Voice may have changed that for the siblings who told Parade that their family is supportive of the idea.
"I think they're proud of us," Joshua said. "They're very supportive of what we want to do, and we're really blessed to have their support in our lives. They were, 'We were totally onboard with the idea for a year, but to keep going, I don't know about that.' I think at this point, they are probably totally onboard."
Watch Girl Named Tom's four-chair Blind Audition in the video below.