In 2017, country music power couple Tim McGraw and Faith Hill embarked on their latest tour, shocking fans with an opening number that no doubt had their audience in the mood to let loose!
Kicking off their highly-anticipated Soul 2 Soul tour, the husband and wife strayed from their country roots and whipped out a stellar, soulful duet that had their audience roaring with excitement.
ANNOUNCEMENT: #Soul2Soul Tour @TheTimMcGraw & @FaithHill coming to #Smashville 8/4 AND 8/5 2017! Both on sale next Fri 10/28 at 10am! pic.twitter.com/pxABf7Ip3e

— Bridgestone Arena (@BrdgstoneArena) October 19, 2016
McGraw and Hill gave a jaw-dropping rendition to the fiery R&B hit "I Knew You Were Waiting (For Me)" by Aretha Franklin and George Michael. They entered the stage on opposing ends, followed by a massive spotlight that illuminated the artists.
As they sang the lyrics, "I knew you were waiting," the stage ignited and the newly lit set came to life!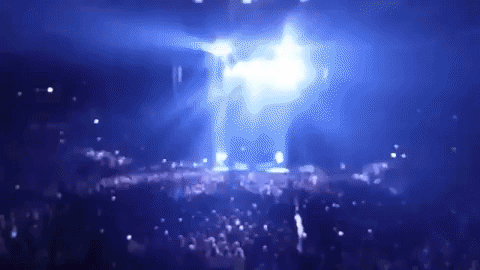 Visible on the large overhead display, Hill and McGraw were having the time of their lives as they romantically serenaded one another and shared their incredible talents with their fans.
As the performance continued, the two stars slowly moved closer to one another, singing the lyrics, "Knew you were waiting for me/ With an endless desire/ I kept on searching/ Sure in time our eyes would meet/ And like the bridge is on fire."
Wrapping up their electrifying performance, they brought the crowd to their feet as they greeted their fans and jumped straight into the concert that took Charleston, South Carolina by storm!
You can watch the phenomenal performance below.