Oklahoma is readily known for its open skies and the stars that shine brightly at night. It's also becoming increasingly talked about because of two of the biggest stars that have been spotted side by side and cheek to cheek in cowboy country.
More Than "Just A Girl"
Most recently, country superstar Blake Shelton and constant companion, Gwen Stefani, who's proven to be more than "Just a Girl" as the name of her Las Vegas residency at the Zappos Theater inside Planet Hollywood Resort and Casino suggests.
Though the Vegas venue features all Gwen's greatest hits, the success that she holds dearest is in her relationship with Blake, whom she began dating in August of 2017.
A Family Affair
Though constantly in demand and appearing on stages more often than not, the cuddly couple insists on taking time out for themselves and their "family" which includes Gwen's three sons Kingston, 12, Zuma, 9, and Apollo,4 – whom the No Doubt singer shares with ex-husband Gavin Rossdale.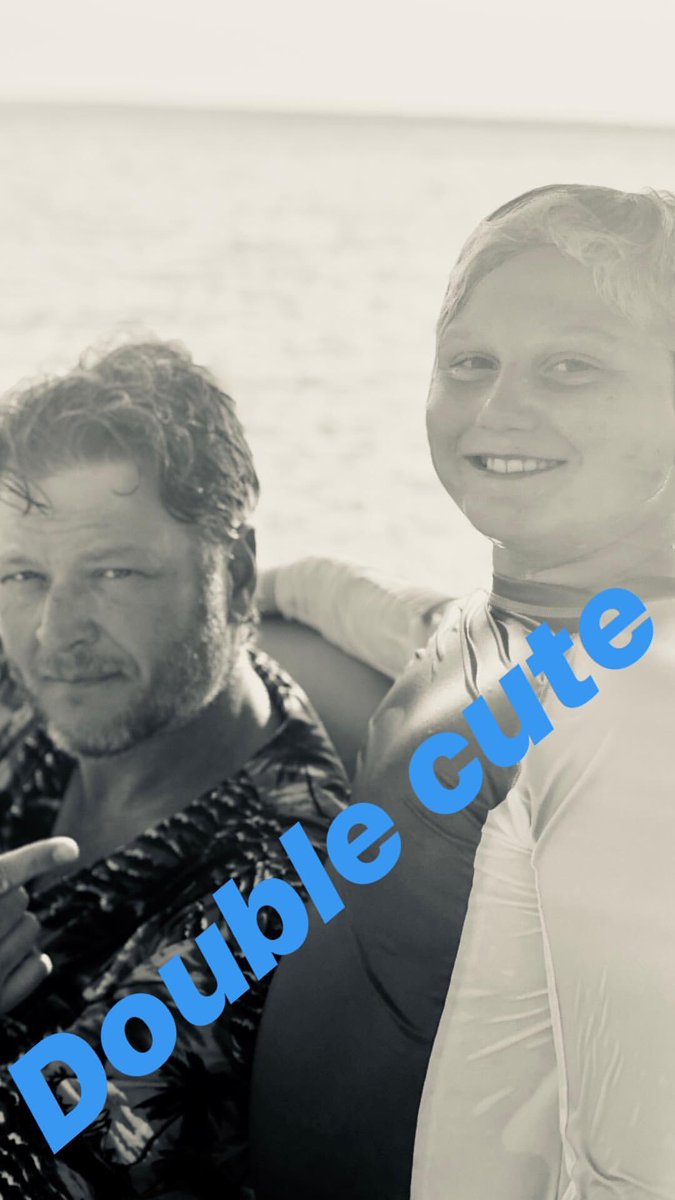 Blake Takes The Plunge
Taking Time Out
Taking time out from their demanding performance schedules, Blake and Gwen hit the lake in Oklahoma for some full-on fun that they were eager to share.
Calling out her adorable 12-year-old son, Kingston as "My big boy," Stefani cherishes her family time as mom and girlfriend of Blake Shelton.
7.28.18 #OklahomaSummer #LakeTexoma pic.twitter.com/Wiji8DLO5G

— Gwen's Snaps/IG (@GwensSnaps) July 29, 2018
Freely documenting their water activities on social media, the fab five could have passed themselves off as just another lake-loving family enjoying a hot summer weekend…except for a few things, such as the glamorous attire of Stefani.
Gwen Glams It Up
The Love Boat
Knot Yet
Will the cuddlesome duo ever tie the knot? Though Shelton mentioned earlier in the year, nothing has been announced for sure.
As for Stefani, she shared with Ellen DeGeneres "We love him [Blake]," speaking on behalf of her three sons. "Everybody loves him. He's lovable. I think about [marriage] all the time."
So Much Fun
Meanwhile, the couple plans to continue enjoying life and making the most of their time with the children, something Blake describes as "so much fun."
"At this point in my life, I kind of had put [having children] as like, 'Well, that wasn't meant to be.' Then all of a sudden it happens one way or another and it's like, 'Wow, I missed out on a lot," Blake shared on the Today show.  "And so having them around…I don't even know how to describe it. It's so much fun."
Time for some coolin' off time of your own now. Listen to this song Blake shared as a guest on one of the late night talk shows. The megastar said the inspiration for this tune was his one true love, Gwen Stefani. 
Take a listen and tell us how it makes YOU feel!