The Wait For New Annies Music Ends
After five years, the country girl group known as the Pistol Annies finally have new music to release.
The group, with members Miranda Lambert, Ashley Monroe, and Angaleena Presley, will debut their third album, Interstate Gospel, on November 2.
Interstate Gospel. Out November 2nd. The best way to describe this record is that it sounds like 3 women came unleashed and told a bunch of truth. We didn't hold back and we're proud of it. #PistolAnniesAreBack
Listen to 3 songs now & preorder here: https://t.co/RYM557iVKy pic.twitter.com/O0zpTFiusz

— Pistol Annies (@PistolAnnies) September 27, 2018
Known for their sassy, brutally honest songs about love and life, the Pistol Annies took country music by storm with the release of their debut single, "Hell on Heels" in 2011.
That song served as the title track of the trio's chart-topping debut album. A followup album, titled Annie Up, was released in 2013 and featured another hit single, "Hush Hush."
For five years, the group remained silent, with the exception of a few reunion performances here and there. They always talked about getting back together, but there were no clear signs that an Annies album was coming.
This year, the three members started hinting at a future project, and eventually revealed they had been writing together again. Finally, they dropped three new songs and revealed the release date for their third album, Interstate Gospel.
One of the initial songs they released is titled "Got My Name Changed Back."
A Video To Match The Sassy Song
Featuring Lambert on lead vocals, this feisty track is told from the perspective of a woman who just got divorced. Happy to be free from her husband, the woman goes through all of the steps necessary to get her name changed back.
Once her name is changed, the woman views herself as finally being free, singing:
"Now who I was ain't who I be. I got my name changed back…"
After releasing a few more songs off of the album, the Annies eventually revealed that "Got My Name Changed Back" would be its first single. And now, they have one of their signature sassy music videos to go along with the track.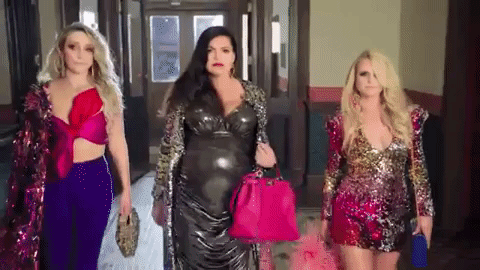 The music video shows the Annies all glammed up, covered head to toe in glitter and sequins. They certainly stand out in the dull courtroom they walk into, where Lambert takes an oath and pleads to have her name changed back.
Everything's A Party
Eventually, the scene turns into a wild party, with Lambert at the center of the celebration.
The Annies continue on to the DMV and then a bank, as Monroe and Presley each go through the necessary steps they need to complete to change their own names back.
Just like in the courtroom scene, the girls help turn the dull moments into glamorous occasions.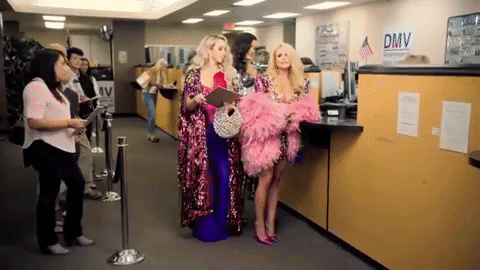 If we had to use just one word to describe this new Pistol Annies video, it would have to be "fabulous!" Check it out below.
The Annies are back y'all!