Darci Just Keeps Getting Better
Darci Lynne Farmer has already established herself as one of the best ventriloquists in the world.
The young winner of Season 12 of America's Got Talent has wowed millions with her outstanding acts, all starting with her audition performance that led to her earning judge Mel B's golden buzzer.
Since then, Darci has kept herself busy with her nationwide tours and her 2018 Christmas special on NBC. Her trusty puppets go with her everywhere she travels, ensuring that her fans will see all of their favorites when they turn out to watch her perform.
At such an early stage in her career, Darci already has a strong lineup of puppets she can work with. Each one has a unique personality, speaking voice, and singing voice, and all are incredibly adorable.
One Of Darci's Puppets Loves Simon
Darci's core four puppets are Petunia the girly bunny, Oscar the timid mouse, Katie the country girl, and Edna the flirty old lady.
Those who tuned in to watch Darci compete on AGT got the chance to watch her perform with all of those puppets except for Katie. While Petunia and Oscar were the puppets she brought out the most, her performance with Edna has gone down as one of her most memorable.
During her performance, Edna tried to work her charm on judge Simon Cowell by singing Aretha Franklin's "A Natural Woman." We think Simon was blushing the entire time!
Darci's Journey As A Champion
Edna's love for Simon hasn't faded, something she proved when she appeared with Darci to compete on the finale of the latest AGT show, The Champions. The spin-off series served as a competition between standout stars from Got Talent shows around the world, with the winner being declared the best of the best.
Darci originally competed with Oscar, and impressed the judges and viewers watching at home.
However, she did not earn a golden buzzer from the judges. Since only two contestants could move on in the early stages, her fate was up to a group of "superfans" who voted on which acts could go through. Viewers were unable to vote for the winners in real time like they normally can during seasons of AGT.
Surprisingly, the superfans did not vote Darci through, and she was eliminated. However, she got the chance to come back after the judges made her one of their wild card contestants.
Joined By A Furry Friend
Suddenly a part of the finale, Darci worked to craft yet another incredible performance that would leave a lasting impression on everyone watching. In addition to being joined on stage with Edna, she also had a famous special guest by her side.
The scruffy, piano-playing guest is someone you may recognize if you've spent your fair share of time watching Sesame Street. Got any guesses who?
If you guessed Rowlf the Dog, then you were right!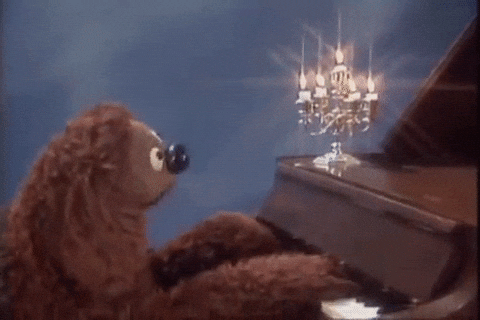 Winning Simon Over
After Edna lamented over how Simon had never returned her calls after leaving AGT, Rowlf started trickling away on the piano and the two joined in serenading the judge in an effort to win him over. They sang Barry Manilow's "I Can't Smile Without You," and before long had the entire crowd singing along.
Simon melted over the performance, and was completely enamored by the end. Once they wrapped up singing, he walked on stage and surprised Edna by giving her a big smooch. The poor thing fainted out of sheer joy!
You can watch the performance's full splendor by tuning in to the video below. Although Darci didn't win The Champions, she came in second place, and this performance proves why she did so well!