In 1984, there was a new movie out that had everyone wanting to "kick off their Sunday shoes." That movie was Footloose, which starred Kevin Bacon in the lead role as dance-lovin' teen Ren McCormack.
Footloose is set in the fictional town of Bomont, Utah, a small, rural community with a strict set of rules. There is no dancing allowed within town limits, and rock music has been banned.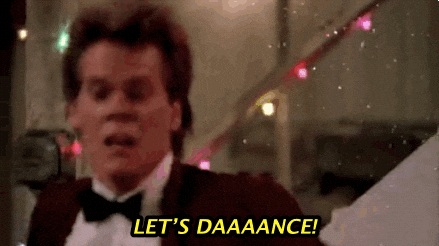 In order to lift the ban, Ren and the rest of the town's teens must prove themselves to the adults, especially Reverend Shaw Moore.
The original film's soundtrack was full of outstanding music, including tunes such as "Let's Hear it for the Boy," "Holding Out for a Hero," and the title song "Footloose." Although most of the material on the soundtrack was rock, the songs are so iconic that they have since transcended time and genre.
Footloose gained a stronger country connection in 2011, when the film was remade with a more countrified soundtrack. Blake Shelton sang the title track, and country singer/professional dancer Julianne Hough starred in the film as Ariel Moore.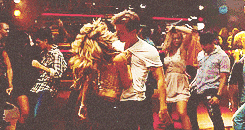 As memorable as the original movie was, we're sure there are a few things about it and its cast that you probably didn't know. Well, that's what we're here for!
Want to learn seven things about Footloose that you may not have known beforenow? Then head below!
1. One Of The Shooting Locations Was Founded During WWII
One of the most iconic scenes in Footloose is when Ren takes off to a warehouse to let out some anger through dance. The scene was shot at the Geneva Steel mill in Vineyard, Utah, which has a more extensive history than you probably ever imagined.
The Geneva Steel mill was founded during World War II in order to aide the country's steel output during the war. In total, the mill was open for 57 years before it closed in 2001.
2. Kevin Bacon Didn't Do All His Own Dancing
Speaking of that famous warehouse scene, you might be surprised to learn that Kevin Bacon didn't do all of his own dancing. As the actor admitted during a 2013 interview with Howard Stern, he had a dance double, though he did do some of his own dancing.
Because of the film, Kevin said that he has now developed the habit of tipping wedding DJs to not play the song "Footloose" during the reception. Reason being? He doesn't want to disappoint people with his dancing skills!
3. The Movie Is Based On Real Life
You would think that a movie about a town with a ban on dancing would have to be all fiction, right? Wrong!
Believe it or not, Footloose's story actually has roots in real life. The plot is loosely based on the town of Elmore City, Oklahoma, which was a rural town that had a dancing ban in place for 90 years. The ban was finally lifted after a group of teenagers challenged it in 1978.
Guess the truth really is stranger than fiction!
4. A Pop Superstar Auditioned For A Lead Role
Footloose was only the third project that actress Lori Singer had ever been cast in. She was awarded the role of Ariel, the rebellious daughter of Reverend Shaw Moore.
Hard to picture it now, but there were a number of other actresses who could have been in Lori's shoes. Just a few of the big names considered for the role were Michelle Pfeiffer, Jodie Foster, and Brooke Shields.
Another person who came close to landing the role as Ariel was none other than the iconic pop star Madonna. She was in the midst of her career breakthrough and was one of the most popular names in music at the time. Imagine how different the movie would have been if she had been cast as Ariel!
5. Chris Penn Really Didn't Know How To Dance
One of the most memorable parts of Footloose is when Ren teaches his friend Willard Hewitt how to dance. But as it turns out, that part of the film wasn't originally included in the script.
The reason the writers added the scene into the film is because Chris Penn, the actor who played Willard, really didn't know how to dance in real life. After they learned that, they decided to make Chris' dance lessons part of the script!
So how exactly did they go about teaching Chris how to dance? He had some wrestling experience, so they taught him dance steps that were similar to wrestling moves!
6. Kevin Bacon Broke Out In Hives During One Scene
You can't tell it watching the movie, but Kevin Bacon broke out in hives during one of Footloose's most important scenes! 
At a crucial moment in the film, Ren attends the Bomont city council meeting to convince the adults to let the teens host a dance. He reads off various Bible passages shown to him by Ariel, which all pinpoint moments that dance was used as a form of celebration or worship.
Anyone placed in such a situation in real life would be understandably nervous. Kevin Bacon has even admitted that he gets nervous about speaking in public. Those nerves must have spiked when he shot the city council scene, because he broke out in hives while he was filming it! You would never notice though, because he powered through the scene like a champ.
The even more surprising thing? Kevin says that he has never had hives since.
7. The Actors' Age Differences Are Shorter Than You'd Think
The differing views of teens and adults is one of the driving forces behind Footloose's plot. But we bet you had no clue that the actors playing some of the parents weren't much older than those who played their children.
Actress Frances Lee McCain may have played Ren's mother Ethel in the film, but in real life she was only 14 years older than her onscreen son. But there was even less of an age difference between John Lithgow, who played Reverend Shaw Moore, and Lori Singer, who played his daughter Ariel. The two were merely 12 years apart in age. We never would have guessed that!
We hope you learned something new from this! Which one of these seven facts about Footloose surprised you the most?