Kid Rock Finds His Footing In Country
Kid Rock may not have started out his career in country music, but he has always had an appreciation for the genre. Like many modern artists, one of Rocks' greatest inspirations is the late Waylon Jennings, who is credited with kicking off the outlaw country movement.
Back in 2003, Rock helped honor his musical idol on the tribute album I've Always Been Crazy: A Tribute to Waylon Jennings. The album was released the year after Jennings' death, and featured covers from some of the biggest names in country music. Just a few of the participants were Alison Krauss, Hank Williams Jr., and Travis Tritt.
Rock made his contribution to the album through the form of a duet. He teamed up with good pal Kenny Chesney to sing "Luckenbach, Texas," which was originally recorded by Jennings and featured Willie Nelson on the final refrain.
Honoring Waylon With A Car Fit For A King
Jennings' success as one of the greatest country singers of his era allowed him to enjoy a bit of luxury. He was a fan of Cadillacs, and could often be seen driving one around during the height of his career.
As a pretty big car fan himself, Rock decided to honor Jennings by having a custom Cadillac designed with him in mind. He got in touch with the crew at West Coast Customs in Los Angeles about his old Cadillac they had and asked if they would be able to transform it into a Jennings-inspired vehicle.
This build is going to be CRAZY! Kid Rock is bringing Waylon Jennings' El Dorado to Inside West Coast Customs on tomorrow's SEASON FINALE. pic.twitter.com/gYWgmA98xp

— MotorTrend TV (@MotorTrendTV) April 17, 2017
Everyone at West Coast Customs was up to the challenge, and worked on designing a one-of-a-kind car for Rock. They painted the Cadillac silver and included stylish additions such as a grill with Western-style detailing and a hood ornament designed to resemble Jennings' famous logo.
This Thing Has So Much Detail
The Western detail continued throughout the interior of the car, where it covered the seats and steering wheel. Jennings' logo made its appearance in several other spots on the outside and inside of the car, offering a subtle nob to the country legend.
The West Coast Customs crew felt that a minimal amount of design was best for the car, that way Rock could still get some use out of it.
"I didn't want to overdo this one, because if you want to drive this one, you can," CEO and West Coast Customs co-founder Ryan Friedlinghaus told Rock.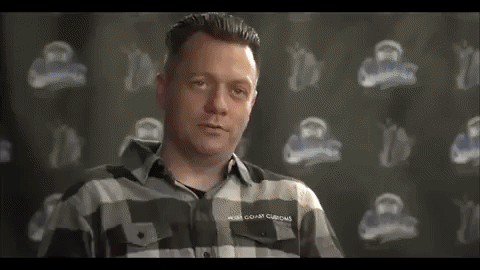 The simple but snazzy design is exactly what Rock was hoping for. He didn't want to go over the top and make the Cadillac more of a "shrine" than a functional car.
"I wanted some subtle things about it, so it looks like it turned out just fine," he said.
We think it turned out just fine as well! You can check out the process it took to put the whole thing together in the video below. When you're done, feast your eyes on the finished product right here!
What do y'all think? Would you like to have a car like this? We sure would!