Judges Think It's More Of The Same Old Thing
While judges Gabrielle Union and Julianne Hough were new to the 14th season of America's Got Talent, Howie Mandel and Simon Cowell have been there for years. And through those years you can bet they've seen nearly every type of talent there is to see.
.@SimonCowell is here to mentor the new judges. ? pic.twitter.com/RAOaAxYIdZ

— America's Got Talent (@AGT) May 29, 2019
After years of watching dance troupes, magicians, and opera singers, it's understandable why the two seasoned judges may feel a bit bored the next time they have to watch such performers audition for the show.
So when they do, they know they have to step up their game in order to impress the judges and the viewers at home. That's exactly what one talented performer did when he brought his seemingly "common" talent to the AGT stage for his audition.
Patrizio Ratto is from Italy, and was a shy child growing up. To help him be more outgoing, his mother put him in piano class.
Through piano class, Ratto discovered a love for the instrument and for music and general. He became a classical pianast, and that was what he branded himself as when he appeared on AGT.
The Judges Were Skeptical
Even before Ratto took to the stage, you could tell that the judges were already skeptical about his performance. As the crew brought the piano out on stage, Cowell sarcastically exclaimed, "Whoopee."
Then, once Ratto appeared in front of the judges, he shyly tried to explain how he fell in love with the piano. When asked if he'd be playing an original song, Ratto said no, that he'd be going for something classical. Cowell's skepticism was made clear based on his reaction.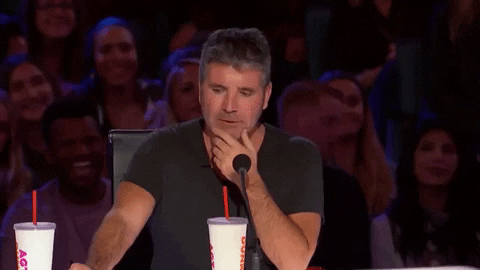 As Ratto began playing Beethoven's "Fur Elise," no one could deny his talent. But the song is one that the judges have heard played many times before, and you could tell it was failing to grab their attention.
The Twist That No One Saw Coming
Just as it seemed like the judges were at their breaking point, Ratto took his performance in an entirely different direction. His classical song broke into a remixed, club-like version, and he kicked his stool away before making his way to the open area of the stage.
.@PatrizioRatto brings together two talents you'd never expect. https://t.co/9xU0ufFkMk

— America's Got Talent (@AGT) May 29, 2019
From there, Ratto broke out into an orchestrated dance with sharp, precise movements. The judges were understandably stunned over the sudden twist in the performance, and the looks on their faces said it all.
The dance even included a series of leaps that had the audience going wild when Ratto pulled them off. But they were already on their feet long before that!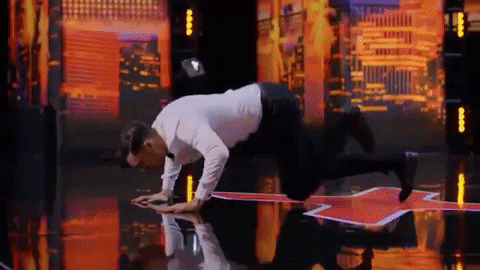 Ratto wrapped up the whole wild performance by returning to his piano to pluck out the final notes of the song, while the crowd roared over top of him. 
Needless to say, the judges severely underestimated what Ratto was capable of! They all gave him "yes" votes to send him through the competition, surely anxious to see what he'd surprise them with next.
You can watch Ratto's outstanding performance by tuning in to the video below. No one saw that dance twist coming, that's for sure!