A Sad Country Song Story With Hopeful Ending
Randy Travis has released many hit songs over the course of his career, but none have touched more people than "Three Wooden Crosses." 
Written by Kim Williams and Doug Johnson, the song tells the story of a farmer, teacher, and preacher who were all killed in a bus crash. The song explains all of the things they left behind, with the preacher leaving his blood-stained Bible to the only survivor, a prostitute.
By the end, the narrator reveals that his pastor is the son of the prostitute in the song. His mama grew up reading to him from the blood-stained Bible, which led to his passion for ministry. With this conclusion, the narrator realizes why there are only "three wooden crosses on the right side of the highway."
Others Lend Their Voices
Since "Three Wooden Crosses" has resonated with so many people, other singers like to cover it as a tribute to Travis. Josh Turner and Kane Brown are just two of the many artists who have honored Travis with their version of the emotional tune.
Back in 2013, two soldiers and friends named Whitley and Walker decided to honor Travis with their own take on "Three Wooden Crosses." The two said they were "just goofing around" when they decided to cover the song. But they actually ended up delivering one of the best versions of it that we've ever heard.
A Casual Cover Turns Spectacular
Singing together, Whitley and Walker followed along as Travis' recording of "Three Wooden Crosses" played in the background. They didn't add any extra flourish to their cover, and they honestly didn't need to. Their voices were pure and passionate enough to carry the song all on its own.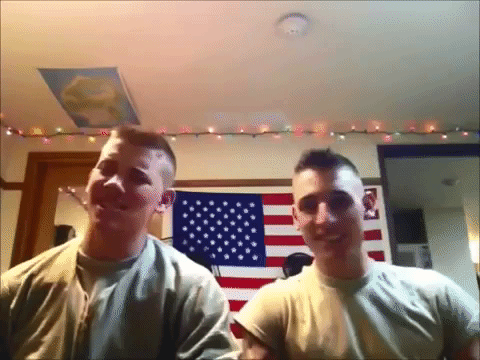 We think Travis would be quite impressed by the talent showcased by these two young men. Tune in below to hear their heavenly cover of "Three Wooden Crosses" yourself.
Great job you two, and thank you for your service!