On the day of the CMA Awards in 2019, Forbes published its annual Highest-Paid Country Acts report. The publication states that it "measures estimated pretax earnings from June 1, 2018, through June 1, 2019." It also does not deduct fees for agents, managers, and lawyers in its earnings reports.
Forbes states that it comes up with the country artists' earnings "with the help of numbers from Nielsen Music, PollstarPro and interviews with industry insiders."
And in 2019, those numbers indicated that Luke Bryan was the highest-paid country artist of the year.
.@LukeBryanOnline tops @Forbes' Highest Paid Country Acts of 2019 for the second consecutive year, see who else made the list https://t.co/TDtwv19mwi pic.twitter.com/rF7J0ZYkIA

— ET Canada (@ETCanada) November 13, 2019
This was the second year in a row that Bryan topped Forbes' Highest-Paid Country Acts list.
Forbes reports that Bryan raked in a whopping $42.5 million in 2019. The publication credits his salary as an American Idol judge and his nearly $1 million generated per tour stop as the main contributors to his earnings.
Also of note, six female country artists made the Top 20 ranking in 2019. Five of those six artists are solo acts, while the sixth is a group (Lady A), of which Hillary Scott is a member.
Forbes reports this was "the least lopsided [male to female] ratio" it has seen in the seven years it has published the list.
The publication concluded that Shania Twain was country music's highest-paid female artist in 2019, having earned $29 million. One of Twain's main sources of income was her successful residency in Las Vegas, which ran multiple dates throughout the year.
Twain's earnings of $29 million placed her at the seventh spot overall on Forbes' Highest-Paid Country Acts list. She was the only female artist to rank in the top ten.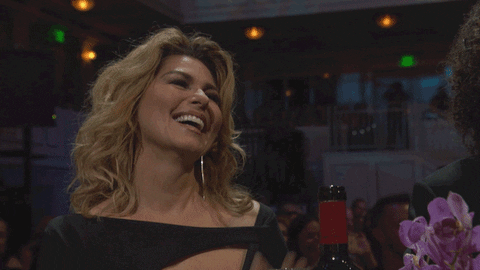 The next highest-paid female artist in 2019 was Dolly Parton, who earned $15 million, placing her at the 15th spot on the list.
You can see Forbes' full Highest-Paid Country Acts ranking below.
20. Miranda Lambert, $13 million (tie)

20. Lady A, $13 million (tie)

19. Rascal Flatts, $13.5 million

18. Lil Nas X, $14 million

17. Faith Hill, $15 million

16. Carrie Underwood, $16 million

15. Dolly Parton, $17 million

14. George Strait, $17.5 million

13. Tim McGraw, $18 million

12. Dierks Bentley, $20 million

11. Toby Keith, $21 million

10. Jason Aldean, $23.5 million

9. Garth Brooks, $24 million

8. Florida Georgia Line, $26 million

7. Shania Twain, $29 million

6. Eric Church, $30 million

5. Kenny Chesney, $31 million

4. Blake Shelton, $32 million

3. Keith Urban, $35 million

2. Zac Brown Band, $38.5 million

1. Luke Bryan, $42.5 million
Bryan returned to Idol in 2020, so only time will tell if that salary helps him hold on to the top spot of Forbes' ranking for a third year.
What do y'all think of Forbes' report on the highest-earning country stars of 2019? Did anything surprise you?